Digital healthcare platform Balanced supports healthy ageing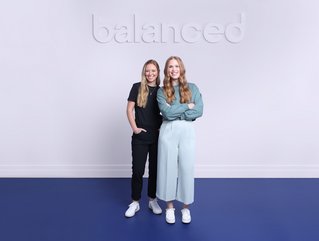 balanced
10,000 people turn 65 in the USA each day. Digital healthcare platform Balanced wants to help them better manage healthy ageing, says CEO Katie Reed
Katie Reed is the co-founder and CEO of Balanced, a digital fitness platform for healthy ageing.
During the COVID-19 quarantine in 2020, Reed flew to Palm Springs to be with her recently widowed grandmother.
"My grandmother and I could read the same books together, cook together, but when it came to exercise, I had access to a variety of digital exercise programs, but found that nothing of that calibre existed for her," explains Reed. "During this time, my co-founder Kelly Froelich - a NASM-certified personal trainer - was experiencing something similar with her grandparents while virtually training them over Facetime."
Reed and Froelich saw a potential gap in the market but wondered if older adults actually worked out virtually. If they did, would they love it? Would it actually help their physical and mental wellbeing?"
They coordinated a pilot programme with five independent living communities across the United States to test their hypothesis. The answers were a resounding 'Yes' and in November 2021, Reed and Froelich launched Balanced.
"Fitness is preventative healthcare for older adults, but their dedicated fitness options look outdated, and don't resonate with them anymore. Plus, platforms like Peloton that focus on the general population don't account for the high likelihood of chronic conditions, injuries, or mobility limitations of older adults," Reed explains. "Balanced classes are designed by physical therapists for the specific needs of people 55+ but with world class production value and fitness talent."
The company is backed by US$6.5m from Founders Fund, Primary Venture Partners, Lux Capital, and Stellation Capital.
Prior to Balanced, Reed was an engineering manager at Ro where she was responsible for the developer workflows and automated testing teams.
"I also consulted with non-profits and think tanks on product development strategy, but I began my career in technology as a software engineer," she says.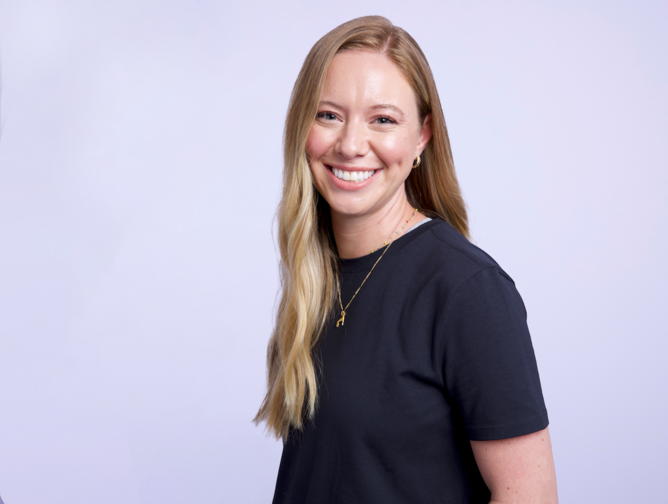 Katie Reed
Digital healthcare for healthy ageing
Over 10,000 people turn 65 in the United States every day. The 65+ demographic is 54m today and will grow to 80m by 2040.
"As we age, our bodies' needs vary greatly––from chronic conditions like osteoporosis to injuries to surgeries that limit mobility. This can mean the difference between being able (or not) to get out of the car, carry groceries, or play with grandchildren," says Reed. "This is why we started Balanced. Our classes are designed by physical therapists to address the physiological changes that occur with age. Every Balanced class uses compound and multi-plane movements, time-based exercise periods, and modifications. Balanced isn't "senior" fitness. It's just personalised."
Impact of the COVD-19 pandemic on healthcare
The COVID-19 pandemic is a big reason why Reed left her job and started Balanced.
"After my grandfather passed away, I started being intentional around experiments to validate new ideas. This is how we started working together outside of Ro. She had an intense passion to make fitness more accessible, and my passion has been around quality of life when it comes to ageing."
Had Reed not been in quarantine with her grandmother, Balanced may not have come to life in the way that it did.
Over the rest of 2023, the team is focused on signing on with Medicare Advantage plans.
"Fitness is healthcare and it is proven to limit the decline of quality of life in all aspects," says Reed. "As we age, we shouldn't have to pay out of pocket in order to be able to maintain our own health. It's with insurance where we can achieve true change at the population health level. We want Balanced to become the middle ground that keeps low risk folks in the low risk zone."