Digital tools are key to universal healthcare, WEF says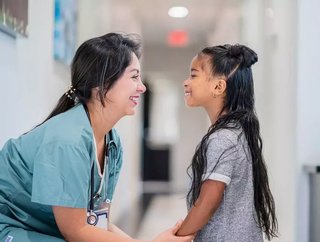 The pandemic has highlighted the need for universal access to healthcare...
The shift to digital healthcare during the pandemic could enable universal health coverage, a new report by the World Economic Forum (WEF) states. 
The speed at which the virus travelled around the world, exposing inequalities in access to healthcare, and pushing millions more into poverty, makes a strong case to invest in global public health, the organisation says. 
Around half the world's population lacks access to basic health services. Each year, close to 100 million people are pushed into extreme poverty because they have to cover their own health costs. Covid-19 has caused this number to increase as people lose jobs and health expenditures rise as a result of Covid-19-related spending such as tests, treatment and vaccines.
The WEF says value-based care is crucial to optimise the efficiency of health systems around the world, delivering care focused on the patient and outcomes that benefit both them and society. 
To do this, they make several recommendations involving digital healthcare solutions: a data-driven approach to healthcare delivery, using digital tools to track patient outcomes and improve access to healthcare, and improving compensation methods to drive down costs. 
Data is particularly important as it provides a clearer picture of the problems that exist accessing healthcare, and enables more targeted delivery of care to patients, such as mobile clinics. 
The wide adoption of telehealth during the pandemic has enabled greater engagement between patients and doctors regardless of their location, and a number of mobile tools can increase levels of preventative care, the WEF says. These are key drivers of universal health coverage. 
The WEF report concludes: "As we rethink our world post-pandemic, we must harness the tools within value-based healthcare to advance the welfare of collective humanity in line with Goal 3 of the UN Sustainable Development Goals: "Ensure healthy lives and promote well-being for all at all ages"".