Digital tools can transform maternal health literacy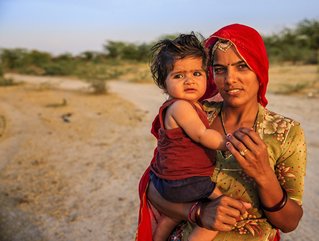 Maternal Mental Health Awareness Week
Dr Nayan Kalnad, CEO and co-founder at Avegen, shares how digital healthcare tools can transform maternal health literacy across socio-economic divides
You've just had a baby. After months of your body and brain changing, you're painfully recovering from the overwhelming experience of childbirth. You may have a new life to be responsible for. And now you're fighting with your mind.
Maternal Mental Health Awareness Week
This week is Maternal Mental Health Awareness Week which brings crucial attention to mental health problems before, during and after pregnancy. As a former clinician, I'm all too aware that maternal mental health is an often overlooked medical area yet it concerns hundreds of millions of people. Nearly one in five women and birthing people will experience a mental health condition during pregnancy or in the year after giving birth.
No country is getting maternal mental health support right: figures shared this week show that new and expectant mothers in the UK aren't getting adequate support and the NHS is failing to meet its targets. But the situation in low- and middle-income countries is even more acute. These countries have disproportionately high occurrences of poor mental health, with more than 80% of people living with mental health conditions residing in low- and middle-income countries, yet there is a dearth of resources. In India, there are 0.75 psychiatrists per 100,000 people.
The impact of this is enormous. Research has linked common perinatal mental disorders in low- and middle-income countries to a range of health outcomes including inadequate nutritional intake during pregnancy, increased risk of preterm birth, increased risk of infant mortality and increased risk of poor cognitive development as the child grows. It's globally estimated that 20% of mortality in the year after childbirth occurs by suicide.
It's not just resourcing that blocks women from receiving care. The most significant barriers and drivers of perinatal mental health conditions have been found to be inequitable gender norms that limit autonomy, poverty and intimate partner violence. And stigma still surrounds perinatal mental health, particularly in low and middle-income countries.
So, what's the solution?
How digital healthcare technology can help
Advocating for greater government support and speaking out to dispel stigma is part of it. But waiting for money to appear and centuries-old attitudes to change will take too long. Enter technology.
Digital tools have a revolutionary history of empowering users to take charge of their health and push forward progress in many medical areas. Perinatal mental health is no different. The right digital tools can widen access to resources and support for women struggling with their perinatal mental health, wherever they are in the world.
One of the fundamental ways technology can improve maternal mental health is by improving health literacy. This may sound like a very basic step but education is critical in helping overcome the barriers to mental health, from stigma to resource scarcity. Only through increasing education and awareness of the symptoms and treatments of poor maternal mental health can we reduce socio-economic disparities in this area.
But a leaflet or a link to a website won't cut it. Digital leaders striving for greater maternal health equity must focus on creating self-learning courses and expert-led workshops to educate women about their pregnancy journeys. This helps structure and guide education, sort fact from fiction through clinically vetted knowledge and create a sense of community so women don't feel as isolated in their pregnancy journey. The right tools can even provide data-driven personalisation to enable real behaviour change in pregnant women, such as diet improvement, increased haemoglobin levels and greater understanding of pregnancy.
Leaders should ensure that these tools don't just stay in the hands of a few. They should be building products that are accessible to users across different socio-economic groups. It's important to also remember that huge inequality, lack of education and gaps in health provision exist in high-income countries as well as low- and middle-income ones.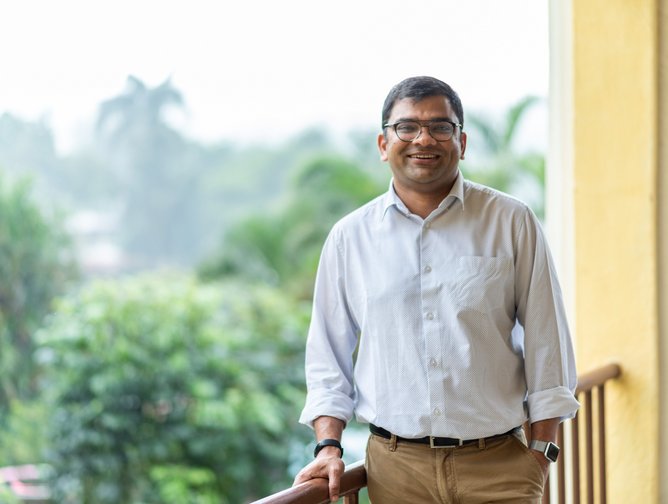 Dr Nayan Kalnad
Together For Her: a digital healthcare maternal support programme
What does this all look like in practice? At Avegen, our team was particularly concerned with maternal health literacy and so we built Together For Her: a digital pregnancy care programme that offers women personalised and holistic pregnancy support across India - the country where I was born and where our business was founded. Together For Her gives women access to self-learning courses and virtual, expert-led courses, creates a personalised care and nutrition plan, allows users to set reminders, tracks pregnancy progress and even helps women choose the right hospital for birth. We're also working with researchers at a leading institute in London to develop technology to combat perinatal anxiety by enabling earlier intervention.
Tools like these not only help women get crucial information about maternal health and maternal mental health, they can help address some of the comorbidities associated with poor mental health, such as deteriorating physical health. To date, Together For Her has helped over 1.3mn women and has driven a 90% increase in pregnancy health literacy, a 140% increase in percentage eating healthily and an 8% increase in haemoglobin levels (g/dl) among users.
Perinatal mental health is a critical social issue. But too many women are left to struggle alone. We don't have to let this continue. Technology has the power to transform the way we address maternal mental health, when built and applied sensitively.

Byline written by Dr Nayan Kalnad, CEO and co-founder at Avegen