Digital transformation in 5 steps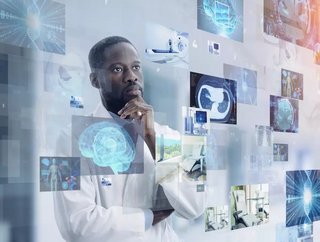 John Glaser, Executive-in-Residence at Harvard Medical School, shares five steps for a successful digital transformation.
John Glaser, PhD, is Executive-in-Residence at Harvard Medical School, where he leads a programme on digital transformation in healthcare. He is the former senior vice president of Population Health at Cerner Corporation, and prior to this role, he was chief executive officer of Siemens Health Services. 
The author of many articles and books on the strategic application of IT in healthcare, here Glaser shares fives steps for a healthcare organisation to implement digital transformation successfully. 
Step 1. Focus on the strategy objectives 
An organisation needs to have goals that are sturdy enough to both sustain the implementation of a transformative technology and resist the temptation to adopt an irrelevant shiny object. 
Suppose a health system embraces these two goals: 
We will become a provider of care and an insurer, leveraging both to advance care quality and efficiency.
We will provide a world-class service and care experience for our patients.
How does it use these goals, this vision, to assess whether a digital technology is worth pursuing? Being both a provider and a payer changes a health system's economic equation. Because it's billing itself for the care it provides, any technology has to help it deliver both better care and lower cost. And because it aspires to give its patients a world-class experience, its push for efficiency must also include personalisation to keep patients from feeling like they're getting cookie-cutter care. 
An organisation might choose to evaluate artificial intelligence as a technology to help with both those goals. AI could analyse EHR and insurance claims data to look for treatment patterns that both improve outcomes and reduce costs and then recommend changes in treatment protocols.
At the same time, AI could be used in patient-facing applications to tailor patients' experiences to their clinical conditions, language skills, and care preferences. 
Step 2. Understand why a particular technology may be an important tool 
What can a specific technology do that would make it potent in accomplishing a goal? A health system should be able to state in one or two sentences the core potential contribution of a technology. For example:
Applying AI to electronic health record data may enable us to identify differences quickly and efficiently in the effectiveness of various treatments.
AI-based bots that recognise emotions and cultural expressions may enable us to provide a richer call-centre experience to our patients who have questions about their health or recent bills.
This statement of capabilities helps leadership understand why the technology might be important as well as appreciate the full range of potential uses.  AI can be used to  recognise patterns in data such as conversational voice, analysing radiology images, tracking medication purchasing patterns to detect disease outbreaks, and flagging potential medication side effects. A truly potent technology will spread beyond its initial application.  
Equally important are statements of possible limitations. For example, AI can suffer from bias and an inability to explain its reasoning. Can these limitations be remedied? If not, will they hinder the organisation's ability to achieve the benefits it's seeking? 
Strong IT support of organisational strategies does not always require the latest and greatest technology. Sometimes proven and mature technologies are very much up to the task of enabling the organisation to create a brilliant, digitally enabled future. 
An early iteration of AI featured in most EHRs — clinical decision support (CDS) — sends clinicians suggestions and reminders and flags relevant recent research based on the information in the patient's record. While CDS can annoy clinicians with too many reminders, a properly deployed system can transform care. 
Step 3. Choose suppliers wisely 
Once an organisation has decided that a technology is worth pursuing, it is sorted through the many vendors offering their particular version of it. This process involves evaluating both the technology and the vendor. 
Successful companies ignore buzzwords: disruptive, solution, ecosystem, cloud. They made the vendor describe what the technology does and what it has done for comparable organisations. They insist on detailed explanations of how the technology works and host demos that give the IT staff and the end users a chance to try to break it. 
These companies perform reference checks — preferably with customers that are not on the standard reference list. They determine to the best of their ability whether the vendor is likely to survive for the full duration of any proposed relationship.
Step 4. Engage in iterative learning 
The most powerful technologies usually take a while, and require several iterations, to demonstrate their value and the change management steps needed to achieve that value.  Take a step or two and then assess. Then take another step or two and reassess.  
For example, the introduction of telehealth at scale can proceed through several steps and iterations. The technology can be trialled in a primary care clinic and then progressively expanded to other clinics and specialty practices. 
Along the way, the providers learn about necessary operational changes, e.g., managing virtual waiting rooms, and changes to staff roles, e.g., who should triage urgent-care telehealth sessions. The practice turns to professional societies to understand when telehealth care could be used and when face-to-face care was important. 
The practice examines clinician licensing requirements and site of care regulations and works with government and medical societies to update those requirements and regulations.
The transformation of care delivery through telehealth requires multiple pilots and a thoughtful plan to scale across the healthcare delivery system. In addition to the implementation of technology, the transformation involves learning about and implementing necessary changes in clinical care, practice operations, reimbursement, and various regulations.
This iterative learning can take several years - the learning never stops.
Step 5. Sustain the digital transformation.
To create and sustain an environment that supports the digital transformation that can accompany the implementation of emerging technologies, an organisation needs a person, a unit, or a department (depending on the size of the organisation) to continuously review new technologies and oversee the steps above.  
For example, several years ago Partners HealthCare, an academic health system that's now called Mass General Brigham, established within the information technology department several centres that focused on key aspects of artificial intelligence. 
One centre determined the potential uses of large volumes of EHR data for clinical research, post-market surveillance, and determining comparative effectiveness of different treatments. Another centre created the technology infrastructure necessary to implement complex clinical decision support and artificial intelligence and evaluated the impact of these technologies.
These centres, funded by the health system's operating budgets and grants, ensured that there was a sustained, multi-year focus on understanding and implementing information technologies considered to be particularly important to the health system's strategies.