Doctor Conneryd-Lundgren on digital healthcare at Kry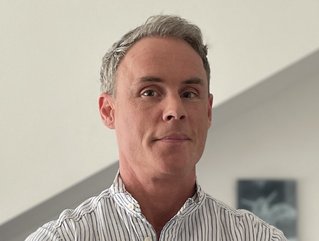 Doctor Kalle Conneryd-Lundgren is the COO at Kry, Europe's largest digital healthcare provider, which aims to change how healthcare is delivered
Earlier this year, Doctor Kalle Conneryd-Lundgren was appointed as the Chief Operations Officer at Kry, a European healthcare provider that has perfected the art of combining physical and digital provisions to offer flexible, accessible care that is spearheaded by those most qualified to direct it: clinicians.
Kry, Europe's largest digital healthcare provider, enables patients to consult with a healthcare professional in minutes via a smartphone or tablet and through pay-as-you-go healthcare for patients.
Based in Stockholm, Kry has over 1,200 employees and 2,500 healthcare professionals who are dedicated to uplifting the global healthcare system. Its licensed doctors, nurses and psychologists are on hand via the app 24/7, as well as in its 20 healthcare clinics.
The company is known as Kry in Sweden and Norway, and as Livi in the UK, Germany and France. It can be accessed from any location around the world, provided the BankID app is installed and you own a smartphone or tablet with camera, microphone and speaker functions.
What drew Conneryd-Lundgren to the company was its position as a leader of technological development within the healthcare sector. "I firmly believe that the separation between technology and healthcare that may have occurred in the past, is of the past. I mean, healthcare is technology," said Conneryd-Lundgren. "So, being set up the way we are, we are a digital healthcare company and that's an extremely interesting position to be in. I think that we can significantly change how healthcare is being delivered, coming from that position."
As COO, Conneryd-Lundgren's role includes leading teams working within Kry's various operations, organising and maintaining the business, and looking at the technology needed to develop in order to "fast-forward the future of healthcare".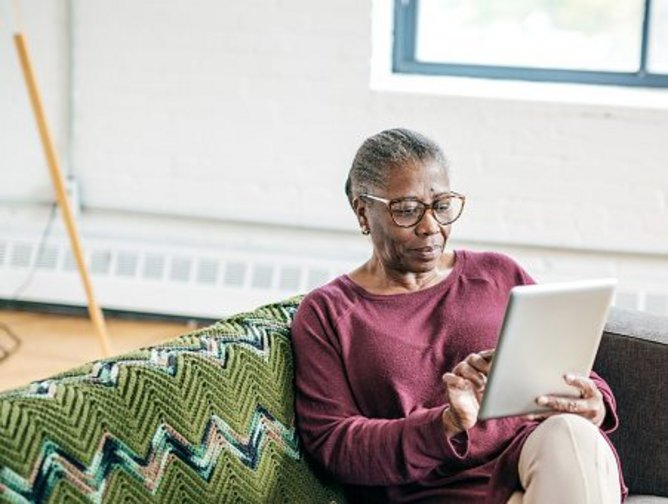 New medical technologies in the healthcare sector
Supporting patients through their healthcare journey is of primary importance for Conneryd-Lundgren. "Most people are talking about digital appointments, connecting to monitoring devices, both at home and within clinics," he said. "But the game-changer would be if we can connect different healthcare instances to one where we can help the patients navigate their care journey.
"We have to remember that most patients are chronically ill or have had a disease for a very long time. It's not a new thing for them to come to healthcare," said Conneryd-Lundgren. "They're being sent between instances and all over the system resulting in large expense and resource consumption for the system. This is a large annoyance at best. At worst, it's the lack of quality for the patient."
Using Kry's technology, the company can steer where the patient is going and inform them of what is going to come next. Kry can share medical data to show whether the patient has had a disease or how the patient has been treated within many instances of care. "I think if we can accomplish that, that is a really big game changer."
Conneryd-Lundgren would like to make healthcare systems more efficient through partnerships, technology and data. "At Kry, what we attempt to do is not to be the single provider for a whole patient journey, almost in any case," said Conneryd-Lundgren. "Maybe for the short illnesses and for the diseases that are easier to treat, but otherwise we would be one part among many in the healthcare journey."
In that journey, Conneryd-Lundgren believes that digital-first is going to be the norm within healthcare, regardless of what setting a patient is in years from now. As such, each initial appointment or consultation will be conducted via the app, where future decisions about the patient's care following on from this will be made – with in-person appointments made where necessary. Conneryd-Lundgren sees connecting all of these instances to technology as essential.
"We need to make sure that medical data around the patient is shared, not necessarily from us," he said. "I think, going forward, the patient would probably be the owner of their own data. But we need to make it possible using technology to actually bring that data to patients for their next healthcare appointment."
Kry aims to be a physical and digital healthcare provider, where the company can provide value to both patients and clinicians. But Conneryd-Lundren's vision extends further than this. "We also want to help other healthcare providers do this. We think that, by sharing the technology we have – where we are a leader – we are in a great position to provide value to partners, ourselves and the patients."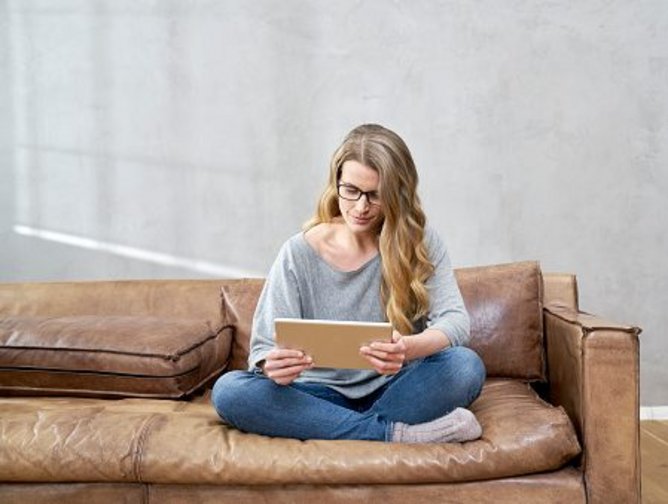 The future of digital healthcare at Kry
The pandemic has taught Conneryd-Lundgren a lot about the healthcare industry. One is that the healthcare industry is, in general, good at handling an acute event. "Overall, the healthcare industry – the hospitals, nurses, doctors, physios and so on – all those who have been involved in this fight have really become more clear and resilient. That's one thing that we should all be proud of."
Conneryd-Lundgren has also noticed that the public now not only understands that digital interactions within healthcare are here to stay, but also that they serve a clear purpose. "At Kry, we understood this before the pandemic, but I think it's now become general knowledge so to speak. We have learned that as an industry, the value of seeing ourselves as part of a system and that each one of us will be a stronger unit if we partner rather than doing it all on our own."
The next twelve months are going to be hugely important at Kry, as the company takes its next steps after having proved to Europe – and to the world, no less – that they can provide top-quality digital care that's highly efficient and accessible for various diseases, from minor conditions to seriously ill, chronic patients.
"The step we will now take is to actually increase how we follow the patient's journey, even beyond the first digital instance into follow up visits, into more complex care, even into procedural care, by utilising our technology continuously with partners in settings that are not our own," said Conneryd-Lundgren. "We will also expand our own settings – we are basically diving deeper into the healthcare system."