Dubai's ongoing health tourism strategy is taking off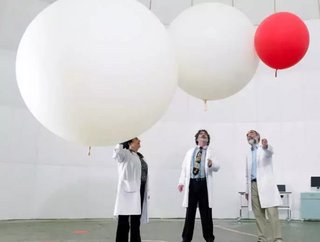 The Dubai Health Authority (DHA) is continuing its work to drive up health tourism figures in order to further cement its presence as a leader within th...
The Dubai Health Authority (DHA) is continuing its work to drive up health tourism figures in order to further cement its presence as a leader within the industry. From implementing smart medical records, to upskilling medical professionals in cardiopulmonary resuscitation (CPR), it aims to be a leader across the entire healthcare industry.
Over 326,000 health tourists visited the country in 2016, a figure which is set to rise. Accumulating over AED1 billion, the country is placing significant investment in new healthcare facilities, technology and medical training in order to provide world-class patient care.
Attracting skilled medical professionals worldwide, the country is set to hold the first Dubai International Medical Tourism forum next month, which will entail how the country is set to further transform its services to further drive positive patient experiences, increase safety and guarantee exceptional patient care.
Set to attract over 30 local and international hospitals, the Forum will further highlight how the health insurance sector will play a key part in supporting the country's operations both nationally and internationally, in addition to how new digital tools will enable the ongoing growth of its consumer-healthcare model.
Dr Layla Al Marzouqi, Director of Medical Tourism at the DHA, said, "The aim of the event is to review our achievements and to discuss and collect recommendations on our Strategy for Health tourism 2017 – 2021 in order to create the synergy between both the private and government sectors.
"Dubai is a leading health tourism destination. DHA recently announced a growth of 9.5% over 2015 on the number of international medical tourists who availed health services in Dubai."
See also
At present, Dubai has up to 3,000 private hospitals, a number which is expected to rise significantly, along with public hospitals.
However, historically it has been a complex process for tourists to obtain a visa into Dubai. The Health Tourism Council has therefore worked to streamline this process to enable tourists to obtain a health visa within 48 hours, which can be renewed through presenting a medical report.
Putting the control back into a patient's hand has been key to Dubai's healthcare strategy, Dubai Health Experience. The development of its health tourism portal DXH.ae, provides a charter of a patient's rights and responsibilities, and sees up to 10,000 monthly visits by users looking for information surrounding various medical treatments. The launch of the DXH mobile app also enables patients to look up information surrounding healthcare packages, anytime, anywhere.

"We are broadening the health tourism's portfolio to position Dubai as a holistic wellness provider. For instance, the emergence of projects like The Retreat Palm Dubai MGallery by Sofitel, the first holistic wellbeing resort in the Middle East, is adding another edge to Dubai's offerings in the health tourism sector," added Al Marzouqi.

Linda Abdullah, consultant, the Health Tourism Council at DHA, also stated: We have recently broadened our portfolio to include health and wellness, in order to attract the tourists seeking a holistic wellness experience.
"We want health tourists to embrace their wellness journey in the city of Dubai, via our wellness offerings that include preventive health screenings, DNA tests, detox and weight loss programmes, anti-aging treatments, diabetes management and alternative medicines to name few."