Email AI improves workflow for healthcare professionals
By Hoala Greevy, Founder and CEO of Paubox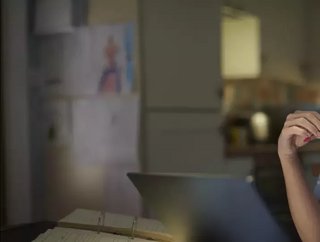 Hoala Greevy, Founder and Chief Executive Officer of Paubox, explains the healthcare benefits resulting from email artificial intelligence applications
In the current labour market, employers across all industries struggle to fill open positions. Healthcare is no different. The widespread shortage of healthcare workers has forced practitioners to take on additional tasks like data entry alongside their patient care duties. As a result, both patients and providers suffer. An organisation loses out on valuable opportunities for revenue when practitioners spend their time on rote tasks instead of seeing patients.
Technology exists to solve this dilemma. Workflow automation can create better work environments by removing mundane tasks from providers' plates and increase revenue while maintaining HIPAA compliance. Read on to learn more about how workflow automation can help grow your business and keep your team happy. 
Manual Data Entry Costs Time and Money 
Organisations invest in high-quality healthcare professionals like doctors and nurses whose services generate the bulk of revenue. But archaic technology forces these employees to spend their valuable time completing rote tasks instead of what they're trained to do. For example, physicians spent an average of 16 minutes per patient to record protected health information (PHI) last year. When most physicians see upwards of 20 patients per day, data entry eats up several hours that a provider could spend helping patients or taking on more billable services. This inefficiency affects healthcare professionals' productivity and job satisfaction while limiting the revenue stream.
The industry continues to search for solutions that can streamline processes and give valuable time back to an organisation's top talent. But many technological solutions that seem helpful upfront don't fully solve the problem. For instance, the recent push for digital transformation in healthcare has compelled companies to transition from traditional to electronic fax (e-fax) systems. With e-fax, providers can receive patient referrals or insurance claims in a HIPAA compliant email instead of over telephone lines and printed on paper. 
Although e-fax supports much faster point-to-point transmission of electronic PHI (ePHI), it still requires a human endpoint to interact with the data. Information still needs to go into a patient database and insurance claims need filing. That means someone's job involves manually transferring data from e-fax to other systems. When an administrator is unavailable, data entry becomes another responsibility put on doctors' and nurses' plates.
Workflow Automation Saves Time and Money 
Coupling e-fax with workflow automation will save time and money for your practice. Workflow automation is a branch of AI that uses rules-based logic to manage manual tasks without the need for human interference. For healthcare organisations, email AI that includes workflow automation can automatically recognise and log patient data into an organisation's database, all while maintaining HIPAA compliance. 
Automation saves time and money: 73% of IT leaders say that automation helps their employees save 10-50% of their time on manual tasks. When providers spend less time on everyday tasks, they can focus on what they are trained to do — treat patients and log more billable hours. 
More billable hours can make a serious difference in service delivery and revenue for healthcare non-profits like social work agencies. That said, any healthcare business can benefit from workflow automation by improving their top talent's job satisfaction — an important factor in today's labour market.
To create the best work environment and to save time and money, providers should turn to technology. Workflow automation reduces the strain of manual tasks, letting doctors and nurses spend their time doing what they do best. 
About Hoala
Hoala has 22 years of experience in the email industry, dating back to his first job out of college at Critical Path in San Francisco in 1999. Hoala holds two patents related to email security and is an avid kayak fisherman.
For more healthcare insights, check out the latest issue of Healthcare Global Magazine.