Facebook halts plans to data share with health facilities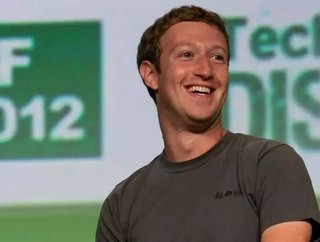 CNBC has recently revealed that Facebook was undertaking discussions with leading hospitals and medical facilities surrounding potential sharing of anon...
CNBC has recently revealed that Facebook was undertaking discussions with leading hospitals and medical facilities surrounding potential sharing of anonymised patient data.
Through the deal, the social media company would provide social information regarding a patient's preferences, location, friendship groups and much more, which would support the healthcare industry in understanding more regarding each patient, in order to provide exceptional patient care.
Although the company has claimed that such information would also enhance ongoing scientific research, it is facing intense scrutiny as a result of the Cambridge Analytica scandal. Consequently, founder Mark Zuckerberg will attend Congress next week to answer a number of serious questions.
"This hearing will be an important opportunity to shed light on critical consumer data privacy issues and help all Americans better understand what happens to their personal information online," Greg Walden and Frank Pallone, the top Republican and Democrats on the panel, said in a statement.
Whilst discussions have been put on ice, Cathleen Gates, interim CEO at the American College of Cardiology, has explained the advantages of the plan if it were to go ahead to CNBC.
See also
"For the first time in history, people are sharing information about themselves online in ways that may help determine how to improve their health. As part of its mission to transform cardiovascular care and improve heart health, the American College of Cardiology has been engaged in discussions with Facebook around the use of anonymised Facebook data, coupled with anonymised ACC data, to further scientific research on the ways social media can aid in the prevention and treatment of heart disease—the #1 cause of death in the world.
"This partnership is in the very early phases as we work on both sides to ensure privacy, transparency and scientific rigor. No data has been shared between any parties."
Facebook also provided a full statement:
"The medical industry has long understood that there are general health benefits to having a close-knit circle of family and friends. But deeper research into this link is needed to help medical professionals develop specific treatment and intervention plans that take social connection into account.
"With this in mind, last year Facebook began discussions with leading medical institutions, including the American College of Cardiology and the Stanford University School of Medicine, to explore whether scientific research using anonymised Facebook data could help the medical community advance our understanding in this area. This work has not progressed past the planning phase
"Last month we decided that we should pause these discussions so we can focus on other important work, including doing a better job of protecting people's data and being clearer with them about how that data is used in our products and services."