Fake COVID-19 vaccine passes and how to spot them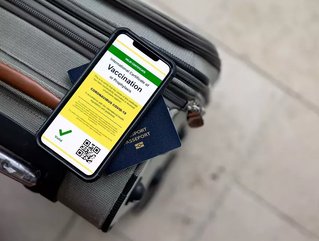 Paul Townsend at Acuant explains who is fueling the market for fake COVID-19 vaccine certificates, and how it can be stopped
Since COVID-19 vaccine rollouts began there has been a growing trade for fake vaccination certificates sold on the dark net. But just who is buying these certificates, and how can they be distinguished from genuine ones? Paul Townsend, Product Manager for Digital Identity at Acuant, answers these queries and more. 
How much money can someone make from a fake vaccine certificate on the dark net?
Fake vaccine certificates can be sold anywhere from $50 to $150. Some fake certificates are being sold for upwards of $200 for more advanced, serialised versions that can assist travelers when trying to cross borders. As with most purchases on the dark web, the purchaser is required to use bitcoin for payment.
Who is buying fake certificates off the dark web? 
It is most likely your average person who is purchasing these fake vaccine certificates, either to sell to the masses at places like bars or restaurants, or for personal use. As proof of vaccination becomes a requirement for certain businesses and regions, there will likely be increasing fraud with more sellers.
How can you spot a certificate is counterfeit? 
The main issue with fake COVID-19 certificates is the human eye can't verify whether the documents are legit. That is why technology solutions that can authenticate documents leveraging vaccine databases are so critical. While proper ID verification was not a priority given the rush to get people vaccinated, vaccine databases can help bind a vaccination record to a verified identity.
Is there any way this new market for fake certificates can be stopped?
The only way to stop these fake vaccine certificates and keep people safe is through a more secure approach to documentation and identity verification. Digital vaccine passports and similar solutions can authenticate vaccine certificates and replace certificates with a user-friendly vaccine verification experience that securely ties a verified identity to a proof of vaccination. The goal is to make vaccine verification a one-time event and to enable solutions that responsibly balance consumer privacy and security by allowing users to share information safely and easily as needed. 
Do you think vaccine certificates will become widely adopted, and if so would this be long or short term? 
Adoption will vary by governing bodies. We have seen great divides, even within the US. Some governments and organisations have announced digital solutions like the European Union's Digital COVID Certificate, but a number of US states have banned digital vaccine passports. 
However, having a connected database of COVID-19 vaccine information that is secure and protects privacy can help stem the tide and stamp out the spread of COVID-19. We can expect travel, entertainment, and similar businesses to widely adopt solutions that verify someone is vaccinated for the foreseeable future.
The International Civil Aviation Organization (ICAO), a United Nations agency, is paving the way for the international community with a standardised Visible Digital Seal (VDS) to verify one's vaccination status. This solution is not only standardised but provides consumers control in a user-friendly environment and using tokens and Public Key Infrastructure (PKI) to digitally sign the data within the VDS (token) to ensure security.