The first comprehensive blockchain-supported Personal Care Record Platform has been launched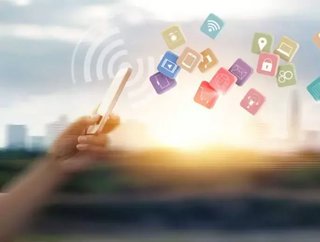 Blockchain giant Guardtime has today announced the launch of the world's first comprehensive blockchain-supported Personal Care Record Platform, MyPCR...
Blockchain giant Guardtime has today announced the launch of the world's first comprehensive blockchain-supported Personal Care Record Platform, MyPCR, alongside industry partners, Instant Access Medical and Healthcare Gateway.
Using Healthcare Gateway's Medical Interoperability Gateway, MyPCR provides up to 30mn UK NHS patients with instant access to their primary care information, their personal care pathways and medication adherence support through their smartphone.
The platform is designed to deliver immutable proof of health data provenance and integrity, GDPR patient data rights management and automated verification of medication adherence.
In the US, it is estimated that medication non-adherence adds an additional $290bn annually in health-care costs. It's the leading cause of preventable morbidity and mortality, responsible for 30% to 50% of treatment failures and 125,000 deaths annually.
As the industry scrambles to improve quality and lower costs, non-adherence to medication is an area that everybody within the healthcare ecosystem needs a solution for: from providers and insurers, to lifescience companies and patients.
Patient medication adherence encompasses the continuous monitoring and verification of patients to a specific, personalised treatment plan or Personal Care Pathway (PCP). PCPs are critical to maintaining adherence and positive health outcomes for patients, especially those with long term conditions.
Delivering this electronically and at scale; however' has been impossible to date due to challenges of capturing patient consent and a secure mechanism to deliver personal care information to a patient in a timely and compliant way.
See also
The MyPCR platform interfaces with all three major UK NHS GP systems enabling National Institute for Health and Care Excellence (NICE) based personal care pathways to be rolled out.
"Personal Care Pathways enable significant cost efficiencies, ensuring patients are continuously updated on their treatment path, with 360-degree feedback of their progress to their GP," explained Glen Ogden, General Manager, Guardtime Health.
"Medication adherence is the best way to ensure positive health outcomes for patients at the earliest opportunity and an essential tool in combatting rising medical costs. Over 30m million patients can benefit from this platform immediately, in the knowledge their data is safe and secure conforming to the very latest standards for data privacy, security and Integrity."
"Healthcare Gateway have been very successful at brokering real time information between clinical settings for a number of years, and we're excited to be working with Instant Access Medical in the roll out of MyPCR," commented Liam King, Director of Commercial and Customer Experience, Healthcare Gateway.
"This technology puts the patient at the centre of their care, where patient consent and data sharing agreements permit."
"Personal Care Pathways are vital to encouraging self-care and to improving the long-term health of patients. They are a core component in ensuring patients have complete access to personalised self-management of their treatment end to end," added Dr Stan Shepherd, CEO Instant Access Medical.
"Guardtime's KSI Blockchain is a fundamental component to delivering this service, providing end to end security of records in transit, guaranteeing immutable integrity for every patient record and ensuring GDPR compliance for patient consent."