Five minutes with Sebastian Seiguer, CEO of emocha Health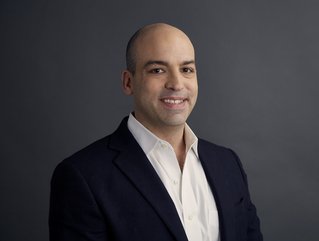 emocha Health's CEO Sebastian Seiguer explores digital medication adherence programmes, expanding healthcare relationships & using new technology
Sebastian Seiguer is the CEO of emocha Health, which uses video technology to help patients take their prescribed medication.
Seiguer is fluent in German, Spanish and English and holds an MBA from the Carey Business School at Johns Hopkins.
Can you introduce yourself and your role?
"As CEO, I am responsible for the overall strategy and management of emocha Health, a digital health startup backed by Johns Hopkins.
"emocha solves medication adherence through a CDC-endorsed, validated model called Directly Observed Therapy (DOT), which is the only technique proven to consistently secure adherence rates greater than 90%, and address behaviour issues, medication problems, and social determinants through daily interaction."
What made you want to work in digital healthcare?
"I have been surrounded by passionate healthcare experts my entire life. Both of my parents were physicians — my sister and my wife are as well."
Who do you think will have the most success in the healthcare space out of Walgreens, Amazon, Walmart, and CVS?
"These companies have different interests and strengths that are reflected in their forays into the healthcare system. Walmart is a self-insured employer that operates in places where Walmart actually becomes the local marketplace. They have an interest in keeping their employees healthy, and a captive audience of a local population with no other shopping options.
"Amazon dominates the supply chain, and is therefore capable of disrupting mail-order pharmacy (and let's not forget that most digital health companies use Amazon Web Services for hosting).
"Walgreens and CVS are pharmacies that have added some basic primary care services through mini clinics (alongside selling household essentials). In some communities, they may be the most convenient options for care."
Is this the direction healthcare is going?
"Americans are the world's most demanding consumers. Americans want all possible options available. Primary care is a long-term relationship, and retail primary care is convenient when you can't get an appointment right away.
"Our experience at emocha Health has shown that, while patients are open to expanding their set of healthcare relationships, the advice, involvement, and connection with a physician they know and trust is still very important.
"We've seen extremely high enrollment rates in our digital medication adherence programmes when the patient's physician recommends enrollment. That trust drives great medication habits, which directly translates into the outcomes we all want."