Germany's healthcare system and the impact of technology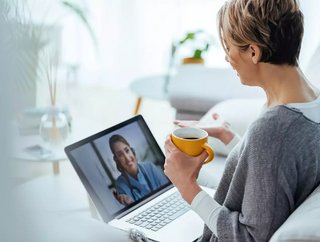 We dive into Germany's healthcare system with Rainer Herzog, former managing director of HIMSS Europe
Rainer Herzog is the former managing director of the Healthcare Information and Management Systems Society (HIMSS) Europe. He is now Vice President at Research2Guidance, an digital health consultancy. Here he tells us about healthcare in his native Germany and the impact of digital technology. 
How do German citizens regard their healthcare system? 
In general, the country's healthcare system is still regarded with high esteem and trust. Almost 90% of the population is under public health insurance (only 10% are privately covered).
The majority of citizens believe that they are cared for according to the latest medical standards and have a high level of trust in doctors and medical staff.
The vast majority of people also support that the system is based and paid for on a "solidarity principle" (high incomes pay more for their public health insurance than lower ones). 
However, during the last few years it seems that this positive view is slowly eroding. The reasons for this include the growing scarcity of specialists - unless there is an emergency, citizens have to increasingly wait to get an appointment, in some cases more than 6 months. 
There is also a lack of general practitioners in rural areas, and people often have to travel long distances to see a doctor. 
There is still a very limited health information exchange between the traditional care silos, which leads to time-consuming double examinations or long waiting times. 
How digitally advanced is Germany compared to other European countries?
Germany still finishes in the lower third of digital health country comparison tables in Europe. This is especially true for the overall share of digital health data used in the system, as well as for Electronic Patient Record (EPR) implementation or the use of digital tools and services in therapy and care. 
Whereas other European countries have used the past 15 years to deploy digital tools, services and ways-of-working in their healthcare system and make the necessary structural adjustments, Germany has been almost inactive.
How do you see this evolving over the next 5-10 years?
The federal government started a number of initiatives to accelerate digitalisation in the German healthcare system: 
The law on digital care, making it mandatory for health insurers to offer Electronic Patient Records from 2021 onwards and enabling the reimbursement of certified digital health apps
The Future of Hospitals Act which provides a total of Euros 4.3billion to modernise IT and digital infrastructure in hospitals from now on until 2024
The introduction of e-prescription from 2022 onwards
The facilitation of the use of telemedicine in general medical practice
Although there are still a number of structural issues that will have to be addressed, it can be expected that these initiatives will deal a strong momentum to digitalisation of healthcare in Germany over the next few years.
What key things need to change or improve? 
The silo structure of the German healthcare system needs to be broken up and more integrated care structures need to be implemented. Along with this, a wider health information exchange between care entities has to be implemented. Digitalisation only makes sense when it is implemented and used across care entities and silos. 
Germany is obsessed with data protection. The different data protection laws have to be harmonised and aligned with the necessities and the achievable benefits of digital health, rather than just sanctioning its use. 
Access to and trust in digital health among citizens (and health professionals) has to be increased. With regards to many other European countries these "soft factors" are considerably lower in Germany – still they are important for acceptance and usage. 
Is there a digital divide, and how can this be tackled?
Digital health literacy and access to digital tools enable individuals to acquire, create and share health related knowledge through information and communication via digital media. 
There are major socioeconomic and demographic differences in terms of digital literacy. Whereas for the young and well-educated, this is less of a problem, elderly citizens and people with lower incomes are the most effected. 
Next to specific initiatives target at the implementation and use of digital health itself – such as the ones described above – Germany would need to invest much more in digital education and coaching, especially for those citizens who are in need. 
Since recently, doctors can be reimbursed for guiding patients on how to open up an EPR and handling it – a good example of how such an educational mission can be started.