Healthcare Global October issue is out now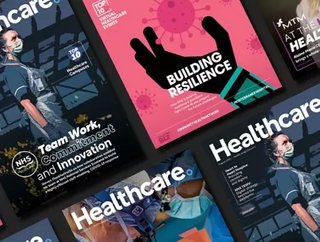 The October digital issue of Healthcare Global is out
Bizclik Media has launched the October edition of Healthcare Global's digital magazine, including interviews with leading experts and executives from Ireland's Health Service Executive, the NHS, Boomi, Specsavers, and the Scottish Government among many others. 
BizClik Media Group is the corporate storyteller to the world's largest brands. The digital edition of Healthcare Global is a trusted industry source for in-depth reports and interviews with the leading minds in the healthcare industry. 
This month's edition features an extensive lead interview with Martin Curley of the Health Service Executive, about transforming Ireland's health service into a digital leader. 
"Healthcare is around 10 years behind other industries in terms of digital technology, and Ireland is behind the rest of the OECD countries" Curley explains. "We're trying to transform Ireland to go from being a digital laggard to a digital leader in five years." 
The October edition also contains extensive interviews with key thought leaders from Boomi, Rangle, Specsavers, the Scottish Government, and the NHS. 
Leila Hawkins, Editor in Chief of Healthcare Global, commented: "Our October issue is packed full of interviews with key industry leaders from some of healthcare's most important companies. At the same time, we're doubling-down on efforts to highlight the diversity of voices and innovations that are improving the lives of people all over the world." 
You can read the digital magazine by clicking here