Healthcare increases mobile data collection, JotForm finds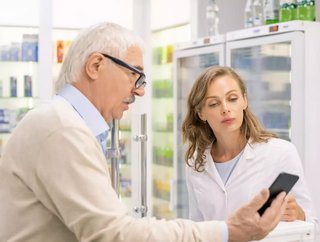 A new study by JotForm finds that mobile data collection is increasingly used by the healthcare sector 
A new report by JotForm, a company  that produces software to build online forms, has found that healthcare is one of the most applicable uses for mobile data collection. 
The most common uses in healthcare are for conducting patient screening, scheduling appointments, and collecting signatures via HIPAA-compliant mobile data collection. 
The report covers mobile device usage from 2019-2020, diving into how mobile data collection supports workplaces, which industries have increased mobile data collection, and recommendations on how to use mobile forms and apps for data collection. It also found that smartphone usage for the B2B industry has grown considerably. 
In the healthcare sector collecting data via a mobile device has become increasingly important during the pandemic, with the need for touchless forms and data collection through QR codes. Offline data collection has become just as critical for COVID-19 testing and vaccination sites as well as in-person doctor visits both in urban and rural areas. 
JotForm's study also has the following findings: 
• Based on usage trends, the healthcare sector collects e-signatures for ongoing testing and vaccination, as well as medical history releases
• The sector leverages terms and conditions within mobile data collection to aid in testing, field activity, and new patient enrollments
• Healthcare organisations are using GPS location for field activity likely connected to COVID-19 testing and health incident reporting
JotForm lists the benefits of using online forms as being more cost efficient, better for the environment, and giving easy access to real time data among others. 
The company recently launched a health app, which has customisable, HIPAA-compliant forms that enables healthcare workers to collect patient data, manage medical records, schedule appointments, get signed consent forms, and collect bill payments. Since launching in January 2021 almost 10,000 appointments have been scheduled through the app. 
To read the full report visit Jotform: The mobile data landscape