HeyRenee: the platform that will "democratise healthcare"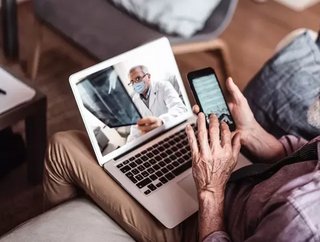 HeyRenee is a personal health concierge that its founders say will "democratise healthcare". CEO Nick Desai tells us more
HeyRenee is a new online platform designed to help patients manage all aspects of their healthcare. Its founders, the husband and wife team Nick Desai and Dr Renee Dua, believe patient-centric platforms such as this one can democratise healthcare. We caught up with Desai to find out more. 
When and why was HeyRenee founded?
This year HeyRenee received $3.8 million in our first round of funding; we are using seed proceeds to curate digital health partners, build a world-class team of product and engineering leaders, and win early customers. Our aim is to launch the HeyRenee platform by January 2022. 
We founded HeyRenee on the idea that it is impossibly difficult for all of us, certainly older, sicker Americans, to follow the many instructions from our doctors. Those instructions are the recipe for patients to lead happier, healthier lives, and people need help managing those instructions. 
Our hope for HeyRenee is for us to build something to finally slow the progression and exploding costs of easily treated chronic diseases like obesity, diabetes, hypertension and mental health issues by taking the burden of managing healthcare and making it effortless. 
The overall goal is for patients to have everything they need to know about their health status in one easy-to-use platform which can be accessed anytime from anywhere, removing the guesswork about their healthcare needs and making it easy for patients to stay up to date on the next steps needed, from both a preventive care and ongoing treatment perspective.
What are HeyRenee's core functions? 
HeyRenee is the personal health concierge that everyone, especially those managing chronic illnesses and conditions, has wanted and needed. The platform is patient-centric and is designed to consolidate, coordinate, communicate and connect all aspects of medical care. 
Through long-sought data integration with healthcare providers, the platform endeavours to eventually help all Americans, the underserved especially, connect with their entire healthcare team and relieve the burdens of appointment scheduling, in-home visits, prescription medication administration, telehealth visits, remote patient monitoring, and more. HeyRenee is reestablishing the lost human element in care coordination by returning ownership of one's healthcare history, data and ongoing status back into the patient's hands. 
How does the platform work in practice? 
Managing a health care journey can be arduous, especially for people with multiple chronic conditions and the elderly. HeyRenee will help people manage all aspects of their situations and improve health outcomes by ensuring people take their medications, keep their doctor's appointments, and keep track of their vitals and levels and more. 
HeyRenee can also help people follow their post-visit instructions easily through reminders of exact medication dosages, therapeutic techniques, and other doctor-recommended actions. Certain diagnoses require specific actions that can be overwhelming for patients to remember the details of so HeyRenee eases that process. 
Furthermore, patients looking for a second and third opinion can have all their previous assessments streamlined in one place when seeing multiple practitioners. Lastly, HeyRenee's quick and simple telehealth scheduling can allow a patient to quickly consult their doctor with questions about their health status.
What are the key benefits of using HeyRenee compared to conventional care?
HeyRenee will be the first patient-centric platform. Although medical records have been digital for years, the only people with access and even interoperability are the healthcare professionals. Even Google's Cloud Healthcare Interoperability Readiness Program is geared toward healthcare providers. 
HeyRenee will put this information in the palm of the patient's hands and help them work in concert with their healthcare team. HeyRenee also gives patients unlimited access to their healthcare records, so that they can have all this information at their disposal if they choose to go outside their network for various forms of care, allowing them to share this data with their new practitioners, and then integrate those outside treatments, recommendations, and assessments within their profile when they return back to their primary doctor.
How do you see platforms like HeyRenee democratising healthcare?
HeyRenee can directly reduce administrative expenses. If people take their pills and have easy access to healthcare providers, hospital visits will decline. Coordinated, synchronised healthcare can save $13,000 per patient per year. 31% of healthcare costs are for hospitals ($1.3 trillion per year), a whopping 27% (roughly $1 trillion) goes to administrative expenses, while only 10% are for prescriptions. 
Reducing the administrative portion of healthcare costs can ease expenses while streamlining the patient's ability to know their health status and recommended medications/treatments at their tip of their fingers, in which widespread adoption could lead to a more health-aware society with individuals being able to be easily remain proactive in their health status and stay organised with regular checkups.
What goals does the company have for the next 2-3 years?
Back in 2014, my wife, Dr. Renee Dua, and I co-founded Heal, a healthcare platform that provides doctor house calls and telemedicine visits with board-certified providers, available 365 days per year. Heal modernised the house call into our digital, app-supported age and lifted the veil on what was possible in the virtual healthcare market and for telemedicine as a whole. 
While Heal helped to facilitate greater accessibility for patients when it came to regular checkups and urgent care, we see HeyRenee as the solution that will give patients greater integration and proactivity within their healthcare journeys. Our goal for HeyRenee is to serve hundreds of thousands of Americans who need help to improve their health and daily lives within the next three years.