Homecare service to expand across APAC with tech partnership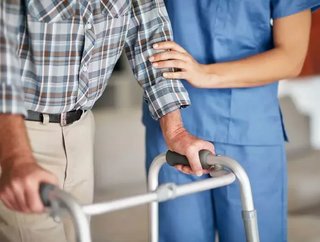 Strategic investment from Japan's Infocom will enable both companies to grow...
Homage, a Singapore-based care provider for the elderly, has partnered with a major Japanese IT company to expand services throughout Japan and South East Asia. 
Infocom has been around for over 30 years, and currently has a network of 13,000 facilities using their management systems within the health and elderly care sectors. These include medication information systems, radiology and medical imaging solutions for hospitals, and an array of digital healthcare solutions. 
Homage matches families to care providers through a combination of certified care professionals and proprietary technology. Infocom's strategic investment into Homage is expected to be the start of a long term regional partnership in the care sector, through which they aim to meet the growing demand for care for the elderly across the region. 
Japan has the highest proportion of elderly people in the world, with almost a third (28%) aged over 65. In less than a decade it is estimated that 1 in 3 people in Japan will be over 65, and 1 in 5 will be over 75. Asia Pacific has similar statistics - in 2019 it was reported that 60% of the world's older population reside in the APAC region.  
Homage was co-founded in 2016 by Gillian Tee. Having launched a number of tech startups in New York and Sillicon Valley, she set up the company to enable elderly people to receive holistic home care through technology. It currently operates in Singapore and Malaysia, with 3,000 professionals across both countries providing care to people with a range of mobility and medical conditions, including dementia, stroke, Parkinson's and cancer.  
In June this year the organisation launched Homage Health, a service providing telehealth consultations and medicine delivery to accomodate the needs of their care recipients who may be at greater risk of contracting severe COVID-19 during the pandemic. 
"We are excited to establish this landmark partnership with Infocom Corporation, where their strong expertise and years of operating experience in Japan's long-term care sector make them an ideal investment partner of Homage" Tee commented. 
"Our milestone agreement is a precursor to further investment into technology-led solutions to improve the patient experience and quality of healthcare regionally in Asia and Japan, and we look forward to a strong synergistic collaboration with a partner that shares our mission of transforming the long term care and health industry in Asia."