5 minutes with Stephen Vaccaro of HHAeXchange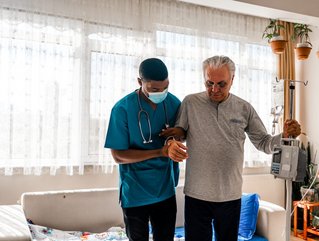 Stephen Vaccaro is the President of HHAeXchange, a provider of homecare management solutions for care organisations & state Medicaid agencies
Please introduce yourself and your role at HHAeXchange.
"I'm Stephen Vaccaro and I currently serve as the president of HHAeXchange. I have over 30 years of leadership experience in both the payer and provider side of the healthcare industry, and I've worked with HHAeXchange for 7 years now. In my role today, I am responsible for leading the market strategy and national expansion of our providers and portfolios."
What is HHAeXchange and what does the company do?
"At HHAeXchange, we arm homecare providers, payers and caregivers with innovative solutions that allow for easy coordination and communication amongst all parties, while improving patient care across the entire homecare ecosystem. We believe that healthcare should be simple, effective, and transparent, and have made it our mission to provide better outcomes for the millions of individuals receiving home and community-based services."
The homecare industry has seen rapid growth in the past few years, why do you think that is?
"While homecare has been around for decades, we've seen a rapid growth in demand for at-home services the past few years. This is in large part due to the COVID-19 pandemic, as more than 80% of adults now say they would prefer to remain in their homes and communities as they age, compared to a nursing home or other long-term care setting.
"This marketplace growth really brought to light the need for innovative technology solutions that can provide better efficiency, compliance and patient outcomes within the entire homecare ecosystem – which is especially critical as our industry continues to face some major challenges, like retaining caregivers and keeping abreast of new regulations. This is where we come in. Since our founding in 2008, we've continued to develop new tools and solutions that help providers and payers ensure the best care for their patients."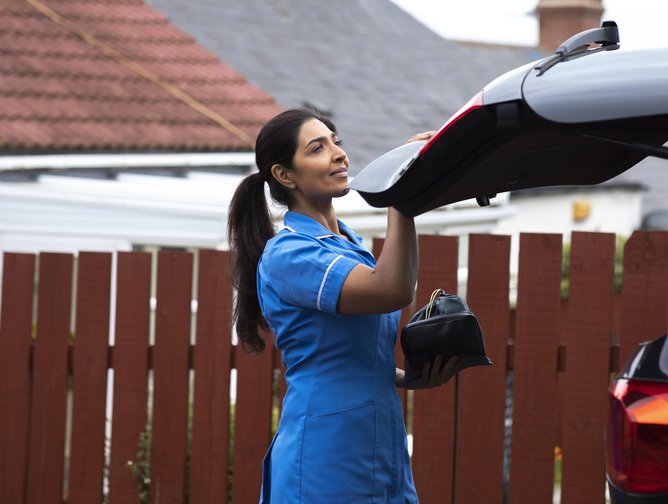 With this rapid growth, how can technology be leveraged to further ensure ongoing effectiveness and consistent quality of homecare?
"As the homecare industry continues to grow, technology will be a critical piece of the puzzle. Technology within the homecare industry can be helpful for tracking patient care, giving caregivers the ability to alert agencies to changes in patient conditions observed during a home visit. By leveraging technology, caregivers can also collect clinical and non-clinical observations and communicate timely with care teams to reduce adverse and costly events, such as emergency room visits, and admissions to the hospital or skilled nursing facilities, which helps save money and improve patient outcomes.
"There are also tools like platforms that replace manual billing and payroll, and mobile apps that caregivers can use to clock in and out for the day. All of these offerings are needed now more than ever to enable better communication, transparency, and visibility."
How can agencies recruit and retain home caregivers in the era of the Great Resignation and as demand for homecare continues to increase?
"Increased demand for homecare, along with the Great Resignation, have made recruiting and retaining caregivers difficult. In fact, the median caregiver turnover rate in 2021 was 64%. To minimise these challenges, agencies can consider taking a few steps.
"The first is elevating the importance of the caregiver profession. Individuals working in these positions serve on the frontlines and because of the frequency of their visits with patients, they have insights into changes in condition, social determinants of health, and clinical needs that may not be apparent or detected during doctor's office visits. Therefore, they should be seen as a critical part of a patient's care team.
"Agencies also need to effectively prepare caregivers for their jobs, and continue to invest in training and acknowledging good work. Incentive programmes and points systems can also empower caregivers and keep them motivated and fulfilled in their careers. For example, agencies can reward caregivers for on-time visits, and for accurately observing and tracking a patient's condition."
Do you have any final thoughts on the future of the homecare industry?
"As the population continues to age and patients continue to prefer to receive care in the comfort of their own homes, the homecare industry will only continue to grow. In order to keep up with this momentum, we as an industry need to further invest in caregivers to ensure they have the tools they need to be successful. Our team at HHAeXchange continues to focus on this as well, and we're excited to soon share some new product and technology developments we have planned, including innovative investments on mobile solutions, to better support our customers."