How can the healthcare industry build trust with consumers?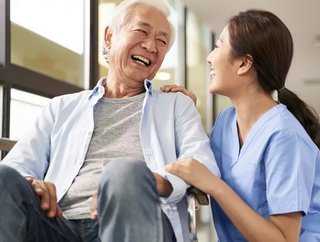 Jacqueline Bourke, Director of Creative Insights for EMEA at Getty Images, tells us how healthcare providers can build greater trust with consumers
 
One of the many ways the pandemic has impacted society is that it has firmly cast the healthcare industry in the public spotlight. From producing ventilators and PPE to developing life-saving vaccines, consumers have looked to pharmaceutical and healthcare companies to keep us safe and find a way out of the Covid-19 crisis.  
As a result, healthcare companies have an opportunity to build upon this and utilise their marketing to drive greater engagement and trust with consumers. When it comes to effective marketing, it's vital to remember the important role which visuals play. Consumers increasingly engage with brands through the visual communications and storytelling they absorb while online or browsing through media channels. These visual communications can have a huge impact not only on consumer purchasing decisions but also the relationship between brands and customers. 
At Getty Images, we work with healthcare companies throughout Europe to advise them on their visual content. This study forms part of the research for our insight platform Visual GPS, which looks at the key factors affecting consumer decision making and how that impacts their visual choices.
In partnership with YouGov, we surveyed 10,000 consumers globally and have been tracking this consumer sentiment for the past two years. This latest deep-dive into the healthcare industry is part of our wider on-going research, and aims to better understand how consumers in different regions are interacting with the healthcare sector and what motivates their visual preferences. 
Our research revealed that many companies are not using visuals as effectively as they could. In the UK, for instance, the vast majority of consumers do not feel represented by the visual communications which businesses are producing – only 7% of British respondents to our global Visual GPS survey say they felt represented. That is even lower than the global average of 14%.
This latest deep dive into the healthcare industry has uncovered some important insights that can help us better understand how consumers in different regions are interacting with the healthcare sector. 
Mental health should be centre stage 
A key finding shows that mental health remains a highly relevant issue for consumers. Over nine in ten British consumers think it is important to talk about mental health and put it on an equal footing with physical and emotional health. Not surprisingly, 55% of British consumers believe that more people are being diagnosed with depression due to the Covid-19 pandemic.   
 
There is a growing awareness of the importance of mental health across Europe. Health and pharmaceutical companies should acknowledge this in their visual communications but do so in an empathetic and compassionate way. Only five years ago, visuals around mental health often  depicted people alone, isolated and expressing feelings of shame, whereas now we are seeing a more empathetic and supportive approach to visualising mental health - with an increasing number of positive visuals showing support groups, or individuals proactively seeking and finding support.
Visual communications that show support for mental well-being in a meaningful way will resonate deeply with consumers.  
A more holistic approach 
Another key finding is that consumers want to focus more on holistic health. Our survey found that the majority of UK consumers place an almost equal importance on emotional, physical and mental health, and almost three quarters (73%) placed the health and well-being of family as a top priority. 
It's important that healthcare companies reflect this. Our research paired with ongoing image testing revealed that consumers want to see visuals that humanise healthcare, so companies should consider visualising inclusive care across intersecting factors such as age, ethnicity and gender. Brands can help establish trust with their customers by highlighting a collaborative relationship between medical professional and patient, as well as ensuring that their visual choices feel genuine. 
Technology and innovation in healthcare are gaining traction
Thirdly, eHealth and purposeful innovation was another key finding. Consumers want innovation that will meaningfully support their care. Particularly in Europe, the older generation will pay more for brands that use technology to provide advice and recommendations, while Gen Z & Millennials are willing to pay for self-service capabilities. It's important therefore for healthcare companies to incorporate purposeful innovation in their visual communication and demonstrate consumers at the centre of accessible eHealth. 
Given these insights, what visual content do consumers expect to see from pharmaceutical brands? Our research highlighted three key themes.  
Consumers want to see how healthcare companies fit into people's lives. Accessible health services are a key factor here. Decision makers should build trust by showing consumers at the centre of a holistic healthcare ecosystem.   
Consumers want to see the emotional rewards others get from using a healthcare company. This can be achieved by building brand loyalty through empathetic and inclusive visual storytelling.
Finally, consumers want to see people who are similar to them and their lives. British consumers want to see people that look like them and reflect their lived experiences in advertising and brand communication. Decision-makers should ensure that their visual communication is inclusive and authentic and represents the diverse population of the market in which they're operating.  
Ultimately, the key to successful visual storytelling for pharma and healthcare businesses is to ensure that they understand what matters to their audience while establishing trust of care. An important element of this is authentically representing the full spectrum of the population. That means representing all ethnicities, ages, abilities, body shapes, sexuality, religion and genders, to ensure patients of all backgrounds feel included and represented.  
Healthcare brands should bear in mind that, as a result of the pandemic's impact on healthcare systems around the world, consumers may be feeling anxious about whether they will be able to access care if they need it. The healthcare industry has an opportunity to reassure customers and build greater engagement and trust by showing them that they matter through inclusive visuals that represents them authentically at the heart of brand storytelling.