Jeremy Hunt takes on social media titans to reduce impacts on mental health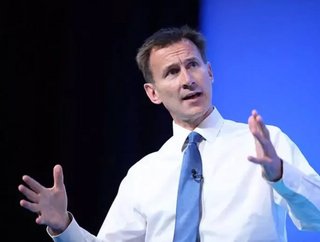 UK Health Secretary Jeremy Hunt has released an open letter to social media companies to make increased efforts to better protect younger users with reg...
UK Health Secretary Jeremy Hunt has released an open letter to social media companies to make increased efforts to better protect younger users with regards to their mental health and wellbeing.
Constant access and addictions to social media platforms has been shown to impact the wellbeing of children. Giving companies till the end of April to find a suitable solution or implement essential safeguards, Hunt has said that such unlimited access has impacted children's relationships with family members, friends and their overall growth, placing increased pressure on parents.
"Progress on age verification is not good enough ... I am concerned that your companies seem content with a situation where thousands of users breach your own terms and conditions on the minimum user age.
"I fear that you are collectively turning a blind eye to a whole generation of children being exposed to the harmful emotional side-effects of social media prematurely; this is both morally wrong and deeply unfair on parents, who are faced with the invidious choice of allowing children to use platforms they are too young to access, or excluding them from social interaction that often the majority of their peers are engaging in. It is unacceptable and irresponsible for you to put parents in this position."
Although Hunt met with social media leaders in November, it is clear that little progress has been made since this time, leading Hunt to look at implementing new laws surrounding social media usage and the safety of younger users, and has tasked Chief Medical Officer, Dame Sally Davies, to look at the impact technology continues to play with respect to the mental health and wellbeing of users.
"Your industry boasts some of the brightest minds and biggest budgets globally. While these issues may be difficult, I do not believe that solutions are outside your reach: I do question whether [there] is sufficient will to reach them," he added.
See also
However, whilst many social media platforms have yet to respond, such as Snapchat, Facebook and Google have both responded to the news, and have stressed their focus on protecting the safety of users.
"We welcome the Health Secretary's continued engagement on this important issue and we share his ambition to create a safe and supportive environment for young people online," commented Karim Palant, Facebook UK Public Policy Manager.
"We continue to invest heavily in developing tools for parents and age-appropriate products to meet this challenge and we look forward to continuing to work with our child safety partners and government to make progress in this area."
Google UK's Public Policy Manager, Katie O'Donovan, expressed that it has supported parents with providing screen time limits across its operations, as well as a course which is now taught to children of school age.  
However, The National Bullying Helpline, informed the BBC that unless the government tackles the issue, social media giants will continue to bypass the issue.
"Asking Facebook and other social media giants to regulate themselves is like asking the press to regulate themselves. It won't happen," it added.