Latest investments: Ultrahuman, AXA, HSBC, MediPharm & more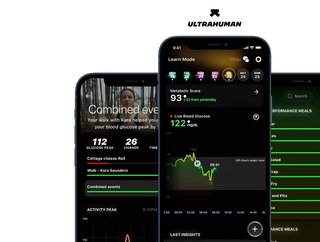 We round up the latest investments, partnerships and acquisitions in healthcare
Ultrahuman raises $17.5m 
Healthtech wearable glucose tracker Ultrahuman has raised $17.5 million in series B funding, bringing the total funds the company has raised so far to $25 million. 
Ultrahuman is a metabolic fitness platform that helps people create long-term habits and changes via deep health insights, as an alternative to dieting and strict exercise routines. The Ultrahuman Cyborg wearable, which launched in June this year, helps people optimise their exercise and nutrition based on glucose biomarkers. 
The series B funding came from Alpha Wave Incubation (AWI), among others. Ultrahuman plans to use the funds for geographical expansion and to improve their biomarker technology. 
Axa sells its Singapore business to HSBC 
Insurance group Axa has announced it is selling its Singapore business to the HSBC banking group, in a deal worth $575 million. 
Axa has made the sale following the company's decision to withdraw from areas where it lacks scale. 
The deal is HSBC's largest acquisition since 2012, and will be the company's first step into the health insurance market. HSBC currently ranks 10th in life insurance in Singapore. 
Antidote Health raises $12 million to set up virtual HMO
US telehealth company Antidote Health has raised $12 million to build an AI-based virtual health maintenance organisation (HMO). 
This will enable  uninsured and underinsured people to access healthcare, via a smart chatbot and videocalling. Antidote Health chose the HMO model based on the fact that over 38 million people in America are uninsured. Health coverage through Antidote is available from $29 per month. 
The company launched in January with a 24/7 virtual acute and primary care service across New York, New Jersey, Florida, Michigan, and North Carolina. With this first funding round, the company plans to expand nationwide. 
SomaLogic and Twist Bioscience Corporation partner to research antibodies
Biotech companies SomaLogic and Twist Bioscience have announced a partnership that will enable them to create novel antibodies and research new drugs based on key disease biomarkers.
Twist Bioscience manufactures synthetic DNA-based products for drug discovery. The collaboration will allow Twist to use the SomaScan® Platform to quickly identify antibodies to treat disease. 
Human blood proteins are the targets for drugs that treat more than 90% of diseases, and determining which of these proteins could be a candidate for a targeted drug has traditionally been a challenge for researchers. The SomaScan Platform generates lists of proteins involved in the disease process. 
MediPharm Labs Australia receives government grant to expand
Medical cannabis company MediPharm Labs has been awarded $330,000 as part of the Australian Government's $50 million fund to support manufacturers to scale their business. 
MediPharm was founded in 2015, specialising in the development and manufacture of purified, pharmaceutical-quality cannabis concentrates. MediPharm Labs Australia was established in 2017. 
The subsidiary intends to use the funds to increase the efficiency of its cannabis purification system and enhance the automation of its primary packaging manufacturing process, allowing the company to expand its growing domestic and international client base, and meet the increase in demand for its products.