London NHS trust cuts admin time with DrDoctor platform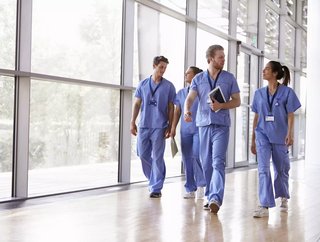 Chelsea and Westminster Hospital NHS Foundation Trust is using DrDoctor's digital platform for endoscopy patients, reducing time spent on admin
Chelsea and Westminster Hospital NHS Foundation Trust in London has adopted a new digital pathway for its endoscopy diagnostic service.  The trust says the new  patient-facing digital technology, developed by DrDoctor, cutting the time taken to gather pre-operative information by more than a quarter.
DrDoctor is a software company that creates patient engagement platforms. The new system makes it possible for patients to complete assessments ahead of endoscopy procedures. 
It also allows the trust to send reminder messages, digital letters and assessments to patients ahead of their operations. Digital letters allow patients to view and download their correspondence instantly, helping to prevent paper letters from arriving in the wrong order, and reducing confusion from them being lost in the post.
The DrDoctor Quick Question functionality is also being used to send email and text notifications to check with patients if they still need or want to be seen, which is helping to reduce waiting lists and cut the chance of cancellations. Broadcast messaging alerts patients to changes to clinics electronically, which saves the time of a phone call for staff. 
Chelsea and Westminster NHS Foundation Trust is home to two of London's busiest acute hospitals.  Since deploying DrDoctor's system, it has seen the average time taken fall from 26 minutes to just under 19 minutes – a 29% decrease. At West Middlesex Hospital, the same time spent has reduced from 32 minutes to 12 minutes – a 63% decrease in time spent.
Bruno Botelho, Director of Digital Operations at the Chelsea and Westminster NHS Trust, said: "Thanks to DrDoctor, we have established an infrastructure to address the evolving needs of our patients and staff. By digitally engaging with patients we're helping to release the capacity pressures our staff face. I'm really pleased that we can now provide a more efficient service to patients and provide more personalised care."
Staff reactions have been positive too, with 80% of staff finding the pre-op assessment questionnaire useful. One specialty lead said: "With standard pre-assessment data gathered via the DrDoctor link, nursing staff have more time to focus on individual care plans and patient-centred care. From a service point of view, it's great to see patients more engaged in the pre-procedure process."