A look at Norway's digital healthcare transformation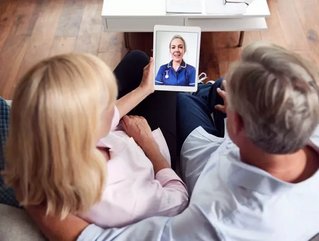 The Scandinavian nation's healthcare system has long been an example of how to provide quality healthcare for all...
Norway's healthcare system is widely regarded as one of the best in the world. As well as running a decentralised model, where healthcare services are managed locally rather than by central government, research centres like Rikshospitalet University Hospital in Oslo are globally renowned for their pioneering work. 
The Scandinavian country has also been in the process of digitising its healthcare since the start of the millennium. 
The nation's digital transformation began with the eNorway plan, which encompassed both healthcare and welfare services. 
A big component of this plan was electronic interaction, enabling citizens to have their choice of hospital and regular doctor, with referrals, medical records, and contact being done electronically. 
The plan also included telemedicine solutions throughout the country, by implementing broadband in hospitals and primary health services. This technology, which has become essential in 2020 due to the COVID-19 pandemic, has been a part of Norway's healthcare system since the 1990s. 
As well as treating people in their homes, telehealth solutions have been used for consulting in emergencies, second opinions, and communications between hospitals and primary healthcare service providers for a number of years. 
This technology is now advanced enough to allow healthcare providers to share high quality medical images to help make diagnoses. An example of this is the agreement recently signed with medical imaging and cybersecurity company Sectra, that will bring digital pathology to Helse Vest RHF, Norway's western healthcare region. 
Helse Vest is responsible for the care of the approximately 1.1 million residents of the region, with 11 public hospitals divided into four health trusts, all of which have pathology departments.
Healthcare providers in the region will have access to images of tissue samples rather than physical glass slides, that they can view and share from anywhere, at any time. 
This will be particularly beneficial for cancer diagnosis. In 2018 Norway was ninth in the world for cancer incidence, according to the WHO's agency Cancer Today. 
Digital healthcare solutions have become an increasingly important factor for patients too. Accenture's 2019 digital consumer health survey found that over 74 per cent of Norwegians based their decisions on a provider's digital capabilities, compared to just 50 per cent in 2016, particularly in the case of electronic repeat prescriptions and booking appointments online, which more than 80 per cent of respondents said would make them more likely to choose a provider. 
Despite this, Accenture reported a slump in the use of digital devices before the pandemic hit. This has of course change dramatically since, and 4,800 out of the country's 5,000 doctor's surgeries are now providing digital services, compared to just 1,400 pre-pandemic. 
Norway's healthcare system has long been a model for other countries round the world to look up to. The Nordic Health 2030 vision provides a glimpse into what the future of Norway's healthcare might look like - with a push for new data models, increased collaboration and transformation to move towards a more preventative approach.