MedStar Health collaborates with Indivumed in new oncology research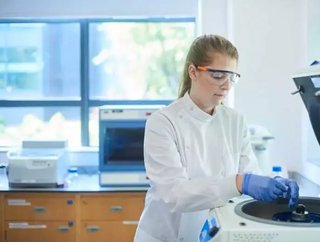 Situated in Maryland and Washington DC, non-for-profit health company MedStar Health has recently partnered with global oncology research company Indivu...
Situated in Maryland and Washington DC, non-for-profit health company MedStar Health has recently partnered with global oncology research company Indivumed GmbH. The union will enable MedStar health to advance its understanding of the molecular basis of cancer through the analysis of clinical data, enabling the breakthrough of further cancer treatments.
MedStar's Health Research Institute is renowned for its medical care, and is responsible for the training of medical professionals in the region. MedStar Health currently represents 10 hospitals, the MedStar Health Research Institute and a comprehensive scope of health-related organisations, which are recognised regionally and nationally for excellence in medical care.
Indivumed has also become an established, ISO certified, global oncology research company. Launched in 2002, it has established a leading cancer database, delivering a unique platform to understand the underlying mechanisms of a patient's cancer. This has therefore allowed the implementation of translational research and molecular diagnostics to support the development of personalised healthcare. 
MedStar's biospecimen collection started nearly a decade ago at Georgetown University's Lombardi Comprehensive Cancer Center. Over the term of the agreement, its cancer biobank will encompass MedStar's most active cancer programs throughout the system to partner with Indivumed's global annotated cancer biobank of human tumour tissue samples used to develop anti-tumour drugs and personalised medicine for cancer.
MedStar's Cancer Network has recently been granted a three-year accreditation with Commendation from the Commission on Cancer (CoC) of the American College of Surgeons (ACoS). In addition, the Georgetown University Lombardi Cancer Center holds the distinction of being a National Cancer Institute-designated Comprehensive Cancer Center, the only cancer center in the Washington area with such distinction. 
Related stories
This partnership will allow MedStar researchers to access highest quality biospecimens and associated clinical data contributed by consenting patients. In addition, MedStar cancer researchers will have access to samples contributed by more than 30,000 patients within Indivumed's global cancer database operating within Europe, Asia and the United States.
"By participating in the Indivumed global network, we'll have access to a critical mass of biological samples and clinical data for use in unique research for our community," said Neil Weissman, MD, President of the MedStar Health Research Institute. "Indivumed is a world leader in tissue collection and preservation and will expand our ability to conduct metabolic, as well as gene-based, cancer research."
Under an initial multi-year agreement, MedStar will collect lung, breast, colorectal, pancreatic and other cancer tissues at its most active cancer programs throughout the system for research and storage according to Indivumed's unique biobanking standard. Tissue collection at Georgetown Lombardi will continue pursuant to Georgetown University's existing agreement with Indivumed.  
Last year, Invidumed announced a partnership with the University of Rochester Medical Center in New York, to create a new human tissue and tumour biobank, and also cemented partnerships with the Medical University of Bialystok, Northwell Health, alongside the Indian Institute of Technology Madras this year, in order to develop the organisations cancer biobank and database within precision medicine.