Newton Ross, ChartSwap CEO & Ontellus CSO on digital health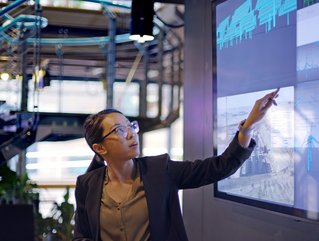 Newton Ross, ChartSwap CEO & Ontellus CSO, discusses how he safeguards healthcare related data & the future of digital healthcare
Please introduce yourself and your role.
"As CEO at ChartSwap, and CSO at ChartSwap's parent company, Ontellus, my role is to direct and oversee the overall strategic vision of the company. I oversee the process of maturing the ChartSwap platform into the primary digital clearinghouse for third-party healthcare-related data."
What led you to this industry?
"When I joined ChartSwap, the healthcare industry was relying on manual and antiquated systems to organize and deliver critical information. It felt natural to be part of a solution for the major pain points our stakeholders were facing. During my 15 years at ChartSwap, I've been part of a digital transformation and it's exciting to continue innovating and changing the game."
What is ChartSwap?
"ChartSwap is a leading digital B2B data exchange acting as a clearinghouse for third-party data requests and providing a suite of ancillary solutions for antiquated pain points for both requestors and providers. Our mission is to revolutionize the way personal health information is transmitted, namely by improving efficiency and reducing costs on both sides of the record exchange process."
Tell us about the digital healthcare industry.
"The healthcare industry has the vision and capability to completely move into the digital age, and our goal at ChartSwap is to propel it there. Unfortunately, there is a huge issue with interoperability between varying EHR systems used by requestors and providers. As the healthcare system struggles to standardize a core output of the data needed to enable the end users, healthcare facilities, providers and clinics run into issues like duplicative pages, run-on pages, non-rational order of specific record types and more. Our work is to directly address the current output of these systems and create a format that makes it digestible for the requesting party to access what they need, when they need it. We embrace the digital healthcare platform, and work continuously to provide a software that is simple to use, coherent and universal to all data outputs no matter the system. We are solving real problems here with usability and enhanced turnaround times to create a marketplace that can serve as a clearing house and enable the end users to make educated, coherent decisions."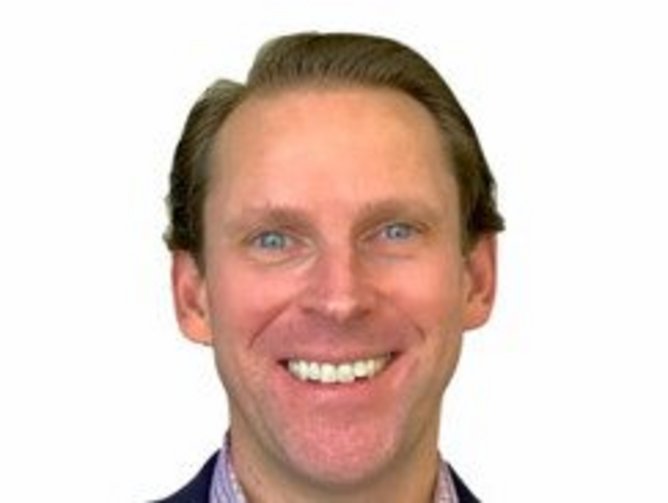 How do you improve digital record transfer in the healthcare sector?
"Our primary function at ChartSwap is to allow third-party data requests to be exchanged digitally. We modernize the process by removing the unnecessary noise that accompanies the pre-existing, outdated processes in exchanging data. For both the requestors and providers, our platform allows for a singular entry point that connects all parties and creates a robust network, digitizing the experience from order intake to delivery.
"By digitizing the experience, the process immediately eliminates the wasted energy towards mailing, faxing and phone related activities – promoting efficiency, while saving major costs. From our research and market studies, the speed at which data is exchanged is generally one of the top improvements that requestors value. Providers typically stumble on the unwanted noise having to staff up for needless inbound inquiries. ChartSwap's technology removes the roadblocks so that a provider can focus on releasing information instead of providing constant status updates, delivering records over 70% faster than the existing process."
What has been ChartSwap's greatest challenge?
"The greatest challenge we deal with at ChartSwap is awareness and education of the platform. We are not an outsourced Release of Information company, but we are sometimes categorized this way. We solve cost-containment challenges, provide efficiency gains, offer a digital payment solution and help organizations shift to a digital environment. Transformation can be difficult for large organizations and identifying their change agent has been key in our success. Once we get to the right stakeholder and if they are open to improving their process, we are seeing substantial success."
What are you looking forward to doing over the Christmas holidays?
"Spending time with my family and birds and dogs, unplugging from electronics and spending most of my time outdoors."
What does 2023 hold for you and the company?
"Next year, 2023, will be a pivotal year for the company. We are expecting to see provider adoption at an accelerated pace. Based on our Provider and Requestor market studies, we are thrilled to enter 2023 by truly addressing industry pain points on both sides of the market. The company has also vested heavily into brand exposure and awareness within the healthcare industry. ChartSwap has hired a talented group of business executives, led by Dawn Toups who is an industry veteran, to influence the market on all the rich features and functions that our platform has to offer. We look forward to continuing to improve our platform for our customers success."