"Patients rely on communication channels"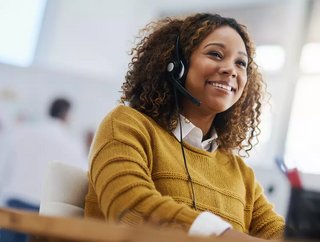 Healthcare invests far less in customer experience than other sectors, yet patients rely on communication, IntelePeer CTO says
Californian firm IntelePeer is a Communications Platform as a Service (CPaaS) provider, creating platforms that use automation, AI and analytics to help businesses communicate with customers. 
Healthcare organisations don't typically see the people they serve as customers, however when HealthEZ, a US-based healthcare plan administrator, was searching for an automated solution for its callers, it chose IntelePeer's customisable platform. The insurer has a 24/7 helpline for customer services, and needed a solution that would provide automated messaging to some of its that were transactional in nature. 
"We analysed and evaluated several interactive voice response solutions" Josh Schreiner, Chief of Staff at HealthEZ said. "We chose IntelePeer for its complete CPaaS offerings that will allow us the nimbleness and flexibility we need to ensure excellence at every level."
Up until then every call to the helpline had been handled by a live representative, however 75% of all incoming calls were transactional. HealthEZ decided to implement an automated solution that would enable callers to decide whether to talk to a person or an automated agent. As a result now they have the option to call outside of working hours and complete common processes. 
IntelePeer's Atmosphere® CPaaS platform enables companies to engage with customers with a variety of tools including voice, SMS and social messaging, AI-enabled automation and communications routing and access on-demand analytics for actionable intelligence.
"Healthcare delivery organisations (HDOs) in general have struggled with delivering patient communications on par with customer demand and expectations over the past few years, as other industries rapidly have transformed their customer experiences" explains John Ward, Chief Technology Officer at IntelePeer.
"Customer experience in the healthcare industry is more commonly referred to as patient care, and HDOs spend only 0.9% of their revenue on CX compared to the average across all industries of 1.7%. While this discrepancy might seem insignificant, it's still surprising from the perspective that patients everywhere rely on communication channels to get in touch with the right people to address their often pressing medical concerns and critical health insurance plans and billing."