People moves: Eden, CipherHealth, Summit Health & more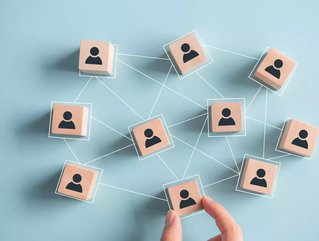 Our round-up of the latest appointments in healthcare
Eden Health appoints first Chief People Officer
US-based digital healthcare provider Eden Health has recruited Chloe Drew as its first Chief People Officer. 
Drew joins the company during a time of rapid growth, following the announcement that it is to open several bricks-and-mortar clinics in Chicago and Boston. In the newly created role Drew will be tasked with  scaling the people team, talent acquisition, talent management and diversity and inclusion strategies.
Drew has 20 years of experience leading and scaling strategies in human resources, corporate social impact, philanthropy, and diversity, equity and inclusion. "I'm thrilled to join the incredible Eden Health team and build on the impressive work they have achieved" she said. "Throughout my career, I've been committed to building human- centred organisations grounded in core values of inclusion, collaboration, and community impact. Eden Health was the perfect place for me to continue this work."
CipherHealth hires new Chief Product Officer
Health tech company CipherHealth has appointed Mandana Varahrami as Chief Product Officer.
Varahrami comes to CipherHealth with over 20 years of experience in the healthcare industry, including global public health research, public policy, consulting and product management. She has spent the last 11 years leading global product teams for healthcare and emergency services technology, delivering enterprise SaaS healthcare solutions to hospitals and health systems, and deploying emergency services platforms to 911 call centres. She has also led product teams at Babylon Health and the Advisory Board Company (now Optum Insights). 
"Engagement with patients, with staff, with families sits at the heart of modern healthcare" she said. "CipherHealth has done an incredible job of building out a comprehensive suite of solutions—now all united under the same next-generation platform—across the entire continuum of care, in traditional as well as virtual care settings. I'm looking forward to building on an extremely strong foundation, working with our fantastic team to roll out more exciting new features and products." 
Jubilant Biosys Limited appoints new Chief Executive Officer
Indian pharmaceutical company Jubilant Biosys (a subsidiary of Jubilant Pharmova Limited) has recruited Giuliano Perfetti as its new Chief Executive Officer.
Perfetti has led business transformation and expansion programs working at Accenture and Astrazeneca among others. Prior to joining Jubilant Biosys, he Perfetti was associated with Fabbrica Italiana Sintetici (F.I.S) as Chief Commercial Officer,  responsible for strategising and executing the company's growth plan. 
Commenting on his new role, Perfetti said: "I am thrilled to be joining the Jubilant group at such a pivotal time of growth and investment bringing a fully integrated offering from drug discovery to development and commercial production."
Summit Health announces new Chief Executive Officer
Healthcare network Summit Health has appointed Jeffrey D. Alter as its new CEO.
Alter was most recently Executive Vice President of Anthem Health Solutions and President of IngenioRx, Anthem's pharmacy business. Previously, Alter served as the CEO of UnitedHealthcare's Commercial Group.  
Summit Health currently has more than 2,000 providers and over 200 locations in New Jersey and New York, as well as more than 130 providers and six locations in Central Oregon.
"Having served on the board and gotten to know this great organisation firsthand, I'm honoured to work alongside this exceptional team to deliver our mission to provide a more compassionate, responsive, and connected kind of care" he said. "I look forward to building on Summit Health's established reputation for higher quality, lower cost care as we transform healthcare for our patients."