People moves: Kaia Health, TCR², Medvantx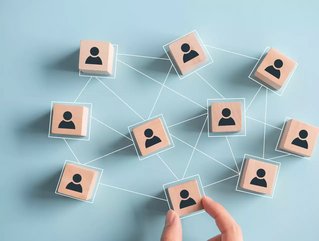 The latest appointments in healthcare
Kaia Health hires new leadership team
Kaia Health, a fast growing digital musculoskeletal (MSK) care platform, has announced the appointment of industry leaders to its senior team to support the company's growth and product innovation. 
In terms of operations and finance, Kaia Health has made three new hires: Gemma Wenstrom as Chief Operations Officer, CJ Mark as the new Chief Revenue Officer, and Manu Diwakar as Chief Financial Officer. 
Wenstrom joins from Veradigm, the healthtech solution team at Allscripts. She will help Kaia Health scale its operations to continue growing. 
Mark previously worked at telehealth company Teladoc where she helped the company grow from very early stage through to IPO. At Kaia Health, she will drive strategy to maximise the company's revenue goals. 
Diwakar, formerly of Bain & Co will drive the company's financial goals. 
Additionally Sanidya Khilnani has been hired as Vice President of Product. He has more than 12 years of experience building world-class innovative products and features at Microsoft, where he worked on Skype and Outlook. 
Justin Yang is Kaia Health's new Chief Medical Officer for US Commercial. A specialist in chronic disease prevention, he has more than 10 years of clinical and research experience in population health and MSK pain care. At Kaia Health, Justin will be responsible for building clinical care pathways and partnership strategies, and working on clinical trials. 
TCR² Therapeutics announces new board member
TCR² Therapeutics Inc., a clinical-stage cell therapy company that develops therapies for cancer patients, has announced the appointment of Priti Hegde to its Board of Directors. 
Dr Hegde has over 20 years' of experience in cancer genomics and immunology, clinical product development and early stage research experience in the biopharmaceutical industry. 
She currently serves as Chief Scientific Officer at Foundation Medicine, Inc., where she oversees clinical product development, cancer genomics, regulatory and early stage research to advance their leading comprehensive genomic profiling portfolio. 
Commenting on her appointment, she said: "I am delighted to join the TCR² board at a time when the company is rapidly expanding beyond gavo-cel with a rich pipeline of new targets and enhancements to TRuC-T cells which could benefit a significant number of cancer patients."
Medvantx makes new senior hires
Medvantx, a pharmacy services provider, has appointed Nabil Badr as Chief Technology Officer and Darlene Mitchell as Chief Compliance Officer. 
As Chief Technology Officer, Badr will lead the overall technology-enabled service strategy, digital transformation initiatives and product development efforts related to the Medvantx Pharmacy Services business unit. 
Prior to joining Medvantx, he was the vice president of digital transformation at City National Bank where he led enterprise-wide digital transformation efforts. He also created an integrated lab management system for the blood bank of the Red Cross.
In her role as chief compliance officer, Mitchell will oversee the successful development of the company's compliance organisation, including optimising fulfillment of regulatory requirements, managing compliance risks and leveraging best practices to enable growth for Medvantx. 
She previously led the compliance function at Advantia Health and was the lead compliance officer for the Planned Parenthood Federation of America where she established its first nationwide compliance program.