People moves: Kettering Health, Cerner and CVS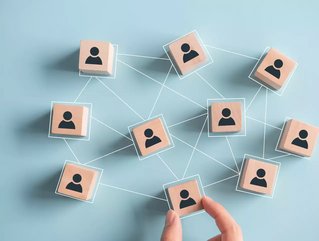 We round up the latest movements and shake-ups in healthcare
We round up the latest movements and shake-ups in healthcare. 
Kettering Health appoints chief innovation and transformation officer 
US healthcare provider Kettering Health has appointed Dr Thomas Graham as its new senior vice president and first chief innovation and transformation officer.  
Dr. Graham is a world-renowned orthopaedic hand surgeon, author and entrepreneur. He has previously served as Cleveland Clinic's chief innovation officer, and vice chairman of the Department of Orthopaedic Surgery. He has founded four medical device companies and published over 100 academic articles and the book Innovation the Cleveland Clinic Way.
In a statement, Kettering said that role Dr Graham "will focus on defining and translating the creative, innovative culture established in the spirit of Kettering Health's namesake, Charles F. Kettering as well as ensuring Kettering Health continues to deliver advanced, high-quality care to those we serve." 
CVS Health appoints new CFO
US pharmacy retailer CVS Health has appointed Shawn Guertin as executive vice president and chief financial officer. 
Guertin joins after spending eights at health insurers Aetna as Executive Vice President, Chief Financial Officer and Chief Enterprise Risk Officer. While at Aetna he helped the company grow through expansion and acquisitions and was a key leader in shaping the merger with CVS Health in 2018. During this time he was consistently recognised by Institutional Investor magazine as a top CFO.
"This is an exciting time for CVS Health" Guertin said of his new organisation. "No other company has both the strong business and the customer reach and relationships to transform healthcare at scale. The pandemic has changed how Americans want to receive care and I'm excited to help CVS Health lead in a rapidly evolving marketplace."
Cerner CEO to step down
Cerner Corporation is searching for a new chief executive officer, as current CEO Brent Shafer has announced he is stepping down. 
The decision was made jointly between Shafer and the organisation's board. He has been Cerner's CEO for three years, succeeding Neal Patterson who led the company for almost 40 years until his death from cancer in 2017. 
Shafer has said he will remain in post until a new appointment is made, after which he will stay on as a strategic advisor. 
Teladoc names new chief innovation officer
Teladoc Health has hired Claus Jensen as chief innovation officer to lead its research and development team. Jensen brings with him more than 20 years' of experience leading digital transformation at enterprise healthcare and technology organisations. 
He joins Teladoc from Memorial Sloan Kettering Cancer Center (MSK), where he served as chief digital officer and head of technology, overseeing the integration of data and technology resources. Prior to that, Jensen worked at CVS Health-Aetna and IBM, where he was a trusted advisor on business and IT transformation journeys for many of the Fortune 100 companies.
"We are excited to welcome Claus to the Teladoc Health team to lead our innovation efforts," Jason Gorevic, Teladoc Health chief executive officer said in a statement. "With deep experience transforming hospital systems and health plans, Claus is the right leader at the right time to accelerate Teladoc Health's vision of connecting the healthcare experience from hospital to home."
Solvay names first head of diversity, equity and inclusion
Solvay, a leading manufacturer of materials and chemicals for the healthcare sector among industries, has appointed Nathalie van Ypersele as head of diversity, equity and inclusion (DEI). 
The move is part of Solvay's programme to drive cultural change around diversity, equity and inclusion with concrete targets to be achieved by 2025. The program will reinforce the company's commitment to eliminate any form of discrimination and cultivate an inclusive and diverse environment that fosters equal opportunities to employees of all backgrounds, ages, genders, races, nationalities, ethnicities, religions, sexual orientations, identities, and abilities.
Ypersele will oversee the programme's nine ambitious targets that include a commitment to gender parity, attracting diverse talent, assessing and closing pay gaps, fostering an inclusive 'speak up' culture and making the workplace more accessible for those with disabilities.