People moves: Laguna Health, Sweetch, Humana & more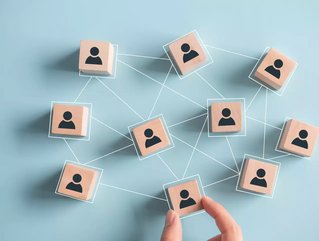 We round up the latest appointments in healthcare
Laguna Health hires new Chief Business Officer
US-based digital healthcare platform Laguna Health has hired Justin Swant as Chief Business Officer. 
Swant has 20 years' of experience with companies including Aetna, Cigna and The Walt Disney Company. In his new role, Swant will be responsible for executing Laguna's US business operations, including the growth and oversight of its business development, sales, customer success and integration teams.
"One of the biggest opportunities for driving down spend and improving outcomes is to focus on the transitions between various care settings," said Swant. "Laguna's emphasis on building a home recovery solution to nurture those transitions is something I know the world's largest self-insured employers and health plans are keenly interested in as they continue to grapple with perpetually rising healthcare costs. I'm thrilled to join the team as we tackle this critical care gap."
Sweetch recruits remote health expert to advisory board 
Sweetch, a digital healthcare platform for chronic conditions, has appointed Professor Joseph Kvedar to its advisory board. 
Kvedar brings 30 years' of experience to the Israeli-based company. He has developed new methods to move care from the hospital or doctor's office into the day-to-day lives of patients, launched mobile health programmes, virtual care initiatives and clinical research programs to improve care delivery. 
"During my almost 30 years of working in connected health innovation, few platforms or devices have excited me or shown as much promise in significantly impacting chronic disease management as Sweetch" he said. 
"The platform's novel approach of combining and leveraging AI and EI (emotional intelligence) to have a meaningful impact on patient compliance could significantly change the way healthcare bodies interact with patients. I am proud to be playing a role at Sweetch during this crucial time of its growth."
Humana appoints new Chief Medical Officer
US health insurance firm Humana has appointed Dr Vivek Garg, MD, as Chief Medical Officer (CMO) of its primary care organisation. Garg will lead Humana's team of doctors and care models for older adults. 
Before joining Humana, Dr Garg was CMO of elderly care providers CareMore and Aspire Health. He has also held leadership positions at Oscar Health and One Medical Group.
"I was drawn to this position not only for its innovative approach to care delivery, but also for the opportunity to work side-by-side with the organisation's care teams, whose commitment to caring for seniors holistically and proactively, especially during this difficult pandemic, is inspiring" he said in a press release. 
British Nutrition Foundation appoints new Chief Executive Officer
The British Nutrition Foundation  has appointed Elaine Hindal BA, MSc as its new Chief Executive Officer (CEO). Hindal joins the British Nutrition Foundation in the New Year from her current role as Chief Executive of the charity Drinkaware.
Hindal has worked in a number of senior leadership roles within both the charity sector as well as the food and healthcare industries in the UK and North America. She is a Trustee of The Royal Mencap Society and Change Grow Live, a national alcohol and drug treatment charity, as well as being a member of the Association of Chief Executives of Voluntary Organisations.  
"I'm excited to be joining the British Nutrition Foundation at this time" she said. "The COVID-19 pandemic has brought unprecedented changes to society and to attitudes towards health and well-being. With such a great depth of educational and scientific experience in the team, I hope to help ensure that the British Nutrition Foundation is best positioned to play its part as one of the UK's leading charities concerned with nutrition."