People moves: Omada, Softheon, Entheon & Zocdoc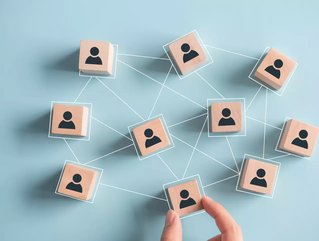 We round up the latest new appointments in healthcare
Omada Health announces new chief financial officer
Omada Health has hired Steve Cook as Chief Financial Officer, following a successful year where the Californian company has expanded its workforce and launched new care programmes like the Omada Insights Lab to enhance its musculoskeletal treatments with computer vision. 
Cook was formerly vice president and head of strategic finance at One Medical, and has significant experience leading all aspects of financial planning and forecasting. While at One Medical he helped lead the company through a $350 million growth equity round, as well as a successful IPO and an acquisition. 
"I am excited to join the Omada Health team as CFO and support the company's journey as a leader in the digital health space" he said. "Healthcare trends are skewing increasingly digital, further accelerated by COVID-19. I believe Omada's platform and proven ability to reduce total cost of care positions them to take advantage of this trend. I look forward to offering my skills to help lead Omada through its next chapter of growth."
Softheon expands leadership team
Cloud-based US health insurance company Softheon has hired Robert Mosquera as Chief Information Officer and Howard Nolan as Chief Financial Officer to support its expansion, after being named one of the fastest-growing private companies in the New York region earlier this year. 
Mosquera previously served as Senior Director of IT for Mount Sinai Hospital System where he was responsible for day-to-day oversight of the critical data centre and server operational teams; he also drove a multi-cloud strategy across the enterprise that focused on innovation and cost containment.  
Nolan is a certified public accountant, and joins Softheon having served the company as a consultant. He has also worked as the Chief Operating Officer and Corporate Secretary for BNB Bank,  formulating strategic financial plans to deliver revenue growth and cost savings through both organic and M&A activities. 
Eugene Sayan, CEO and founder of Softheon, commented: "Robert and Howard's valuable expertise and experience working with other innovators will be a huge asset to Softheon as we look to continue this momentum."
Entheon Biomedical appoints psychiatry expert to advisory board
Entheon Biomedical, a Canadian biotechnology company focused on developing therapies that use the psychedelic drug DMT to treat addiction, has appointed Dr. Andy Greenshaw to its advisory board. 
Dr Greenshaw is Professor of Psychiatry and Neuroscience, and Associate Chair for Psychiatry at the University of Alberta. He has held many roles related to mental health and neuroscience, including being a member of the Scientific Advisory Board of the CIHR Institute of Neuroscience Mental Health & Addiction. 
"As we advance our knowledge of mental health through continued research, I look forward to working with Entheon as they continue to clinically develop DMT" he said. "Understanding the biological and physiological impacts of psychedelic therapeutics will be a critical component to unlocking the promising potential of psychedelic drug augmentation of therapeutic responses in addiction and mental health."
Zocdoc hires new chief financial officer
Zocdoc, a digital healthcare marketplace, has recruited former Morgan Stanley executive Edward Liu as Chief Financial Officer to support the company's growth. 
Zocdoc's revenue growth has accelerated to over 50% in 2021, and Liu will oversee all aspects of the company's financial operations to help further scale its expansion. The company recently completed its successful transition to a pay per booking business model. 
Liu spent more than 20 years at Morgan Stanley, where he provided counsel to C-Suite executives and board members on their most important strategic and financing decisions. During this time Liu advised Red Hat on its $35 billion sale to IBM, the largest enterprise software transaction in history. 
"Zocdoc is an incredibly exciting company in the digital health space, which serves as the front door to healthcare for millions of Americans, and it is finally bringing market forces - choice, competition and transparency - to one of the largest sectors in the US economy" Liu said. "I am thrilled to join a company with such a compelling mission, long-term orientation, and exceptional management team. I look forward to helping Zocdoc achieve its ambitious goals."