People moves: Signify, Ada, Lifesum & Hawthorne Effect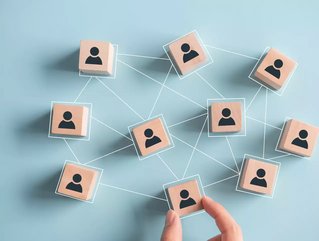 We round up the latest appointments in health tech
Signify Health recruits new senior team members

Healthcare platform Signify Health has appointed Sam Pettijohn as Chief Growth Officer and Erin Kelly as Chief Compliance Officer.
Pettijohn joins from Cerner Corporation, where he spent 25 years managing high performance teams. He was most recently senior vice president of client relationships with responsibility for sales, delivery and sustainment of client relationships representing more than $1 billion in total annual revenue. 
As Chief Growth Officer, Pettijohn will lead Signify Health's continued growth as the company expands its suite of offerings and its market presence across the public and private healthcare markets. 
Erin Kelly served as senior legal counsel at CVS Health/Aetna Inc. supporting strategic enterprise initiatives. An advocate of organisational ethics, she will lead the  development and implementation of policies and procedures that ensure compliance with regulations and legal requirements. 
Ada expands global leadership team
AI-driven healthcare company Ada has hired three new people as part of its leadership team: Gülsah Wilke as Chief Operating Officer, Torsten Schero as Chief Financial Officer, and Vanessa Lemarié as Chief Client Officer. 
The three have extensive experience in leading digital transformations and will play key roles in the company's ambitious growth trajectory. 
The company recently launched a suite of AI-driven enterprise solutions, collaborating with a range of health systems, insurers, life sciences companies, and global non-profit organisations to integrate its symptom assessment and care navigation solutions. Earlier this year the company announced a $90 million Series B investment led by Leaps by Bayer to further accelerate this growth. 
Lifesum expands Health Advisory Board 
Alona Pulde, MD and Matthew Lederman, MD have joined Lifesum's Health Advisory Board. Lifesum's nutrition app has the ambition of reversing disease using nutrition and lifestyle medicine to help people live healthier lives through food. 
Pulde and Lederman are a family practitioner and board-certified Internal Medicine physician respectively. They have also appeared in the Forks Over Knives documentary and written a best-selling book, The Forks Over Knives Plan. 
They join existing Lifesum Health Advisory Board to enable Lifesum to improve its existing services and develop new ones, and to provide users with personalised nutritional recommendations and support them through their health journey. 
Hawthorne Effect recruits two new executives
Hawthorne Effect, a solution for decentralising clinical trials, has hired  Abhishek Sengupta as chief commercial officer (CCO) and Rick Stewart as chief financial officer (CFO) to support the company's accelerated growth in the digital health industry. 
Abhishek brings over two decades of industry experience to his role as CCO, having most recently served as senior vice president of go-to-market strategy and sales at Change Healthcare. In his new role, he will be responsible for overseeing Hawthorne Effect's business development, sales, marketing and customer success to help scale the company's solution globally.
Rick joins Hawthorne Effect after having previously served as CFO at companies such as Wealth-X, Webcollage, Pulsepoint, Yieldex and more. He also held senior finance positions at Warner Music Group, Gartner Group and IBM. As Hawthorne Effect's CFO, Rick will oversee the company's financial operations as works to make make clinical trials and data more reflective of the patient population.