Perci Health launches online platform for cancer patients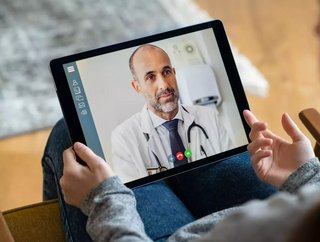 The online platform will offer a range of tailored support for people with cancer 
Perci Health has launched a new online platform to support people with cancer. Users will be able to access support from multidisciplinary cancer teams, with professionals who have a minimum of three years' experience in cancer care. 
The company was co-founded by Kelly McCabe, a registered oncology dietitian, and Morgan Fitzsimons, the former global head of marketing at ASOS and digital director at CBS Television in New York. 
The platform will offer physical, mental, and emotional support, including: 
 * The management of chronic fatigue
 *Relationship counselling
 * Advice on helping communicate with children
 * Support in safely returning to work
 * Genetic counselling for those with a strong family history of cancer
 * Management of sexual consequences or menopausal effects
 * Dietary advice 
Users will be able to browse articles on the platform, as well as book a free session with a trained cancer nurse. They will also have access to dietitians, psychologists, physiotherapists and psychosexual therapists.  A designated professional will create a personalised plan for them, which they can shared with their medical team if they wish. 
Perci Health is backed by oncologists and cancer surgeons from major cancer centres across the UK. Professor Peter Schmid, Lead of the Cancer Immune Therapy group at Barts Hospital in London,  commented: "Having optimal supportive care networks is critical for patients recovering from cancer - for reintegration into a normal life, but also for long term survivorship. 
"Currently these services are not always easy to access. Perci Health has been designed to solve this problem by offering patients access to specialist cancer supportive care, provided by carefully selected specialists for their optimal recovery."
A key aspect of the platform is the range of care available, with the aim of providing a holistic package. Co-founder McCabe said: "People living with cancer experience a wide range of physical and psychosocial effects. Despite the fantastic treatment traditional healthcare providers offer, they're not well-equipped to manage these diverse, on-going, personalised needs thereafter - and once the primary cancer treatment has come to an end, many people describe feeling 'abandoned'. 
"At Perci, we're focused on making affordable, high quality cancer care more accessible to support people in making the best decisions about their long-term health and wellbeing. We strongly believe no treatable side effect should be left untreated."