Planning for the digital healthcare needs of tomorrow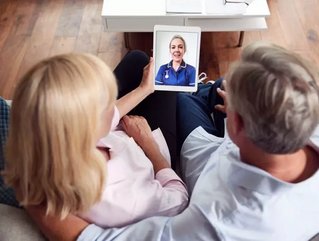 E. Graeme Harvey is a Digital Product Marketing Manager at Roche. He tells us how to plan for the needs of the digital healthcare platforms of tomorrow...
Digital solutions have come a long way in delivering connectivity, workflow efficiency and insights that inform clinical decisions and patient care. They meet the expectations of today, but how should they evolve for the future? 
Technology has revolutionized the practice of healthcare and the management of many major diseases. It modernized systems to enable them to collect information that can be turned into meaningful clinical action. Patient choices expanded. Workflow efficiency has improved significantly. These are significant steps and, for the most part, meet the expectations of today. What does tomorrow look like, and what will digital solutions need to address?  
A focus on providing the right kind of 'more'
It is a wholly human reaction to want more of a good thing. In the case of advanced healthcare technology, that could mean more data, more choice and more efficiency. It is not surprising, however, that more is sometimes, but not always, better. As digital solutions evolve, here is how 'more' in the future breaks down.  
Data: Cloud connectivity, used across industries such as financial services, will continue to be a significant benefit for the healthcare industry in its ability to collect information and distill it for actionable use. Advances in technology will enable collection of more data from a wider variety of services and tools that are used together. But 'more' data can be overwhelming and even disruptive. It is critical that next generation digital solutions have the capability to not only capture additional data from different sources but also efficiently harmonize it so it can deliver increased value and insights.  
Choice: More and different options that enhance patient management will be needed. For example, today it might be important to ensure a digital system can align and focus on providing remote patient therapy. New platforms must have the capability to evolve over time to keep improving telemedicine and distance patient therapy, so it's better, more efficient and easier for the healthcare provider to deliver, and more comprehensible and actionable for the patient to receive.
Resources: Objective evidence will continue to drive clinical decisions. Resources available in next-generation digital solutions must provide clinical and health economic support that is not necessarily simply an add to what we have today, but remove what has not been proven useful and instead include answers and information to lingering issues not yet addressed. 
Insights: One significant output of a digital solution is greater connectivity. In the future, what technology do we need to derive more insights from that connectivity? For example, what information will we need, but don't have today, that can help us individualize therapy? A next generation platform needs to maximize technology in ways that allow more effective communication and better and more satisfying consults for both the clinician and patient. Further, strong population health capabilities are a significant part of our digital future, and platforms must support that. 
Patient data protection is a priority
The COVID-19 pandemic underscored the necessity of protecting patient information given the increased remote consults and non-traditional locations in which healthcare is being practiced. At the height of the pandemic in many cities, doctors were caring for patients under tents in public parks and pharmacy parking lots. In the post-pandemic world, digital solutions must protect patient-sensitive data while it circulates within a healthcare ecosystem regardless of how variable the environment is.  
Similar protections must apply for storing data over time. Security is critical to sustainability – short and long-term—and is a key issue to consider with digital health partners. At Roche, we strongly believe digital healthcare and its ability to continue to be leveraged by healthcare systems and trusted by patients, is predicated on the partnership between institutions and industry to ensure data is protected.
Improved timelines and workflow  
Combining patient data from different sources will enable clinicians to deliver the right solution at the right time for the patient and the doctor. This is extremely important, for example, with insulin delivery for patients with diabetes. Next-generation platforms need to provide efficiency beyond the patient care process. 
Data needs to be easily accessible without compromising the efficiency of workflow. What other elements of workflow can be further streamlined? What if billing efficiency can be added that would track patient data and activity to enable billing through Medicare/Medicaid? A comprehensive audit of capabilities, needs, and wish lists enable development of platform capabilities that will future-proof clinics and help them do more with less.
Health technology can get in the way rather than provide value. Next-generation platforms must do more than simply be an upgrade on meeting the needs of today. Assessment, thought and dialogue today will enable platforms to be sustainable and evolve for the answers we'll need tomorrow.  
We at Roche are actively preparing for a future in which integration of digital technologies and solutions will lead to dramatically improved coordination among healthcare providers, workflow and patient care. Together with telemedicine, these advancements will produce more effective care models for all patients under any circumstances, even in the event of the next health crisis.