Proctor & Gamble acquires Merck's consumer health arm for €3.4bn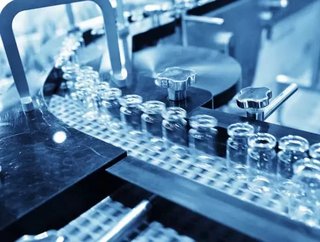 Procter & Gamble (P&G) has signed an agreement to acquire the Consumer Health business of Merck KGaA, Darmstadt, Germany for €3.4bn. This acq...
Procter & Gamble (P&G) has signed an agreement to acquire the Consumer Health business of Merck KGaA, Darmstadt, Germany for €3.4bn.
This acquisition enables P&G to expand its successful consumer health care business by adding a fast-growing portfolio of differentiated, physician-supported brands across a broad geographic footprint.
It also provides P&G with strong health care commercial and supply capabilities, deep technical mastery and proven consumer health care leadership that will complement P&G's existing consumer Health Care capabilities, with brands such as Vicks, Metamucil, Pepto-Bismol, Crest and Oral-B.
P&G's acquisition will also improve P&G's OTC geographic scale, brand portfolio and category footprint in the vast majority of the world's top 15 OTC markets.
"Over the past few years, our Health Care business has delivered consistent growth and strong shareholder value creation," commented Steve Bishop, Group President, Global Health Care.
"The Consumer Health business of Merck brings a strong set of brands, products and capabilities, and provides an attractive and complementary footprint to further fuel growth as we continue to grow our existing leading brands."
The acquisition also improves upon the highly successful PGT Healthcare joint venture P&G had with Teva Pharmaceutical Industries, which will be terminated July 1, 2018, pending regulatory approvals.A recent review found that the two companies priorities and strategies were no longer aligned.
See also
In two years, Merck's $1bn Consumer Health business has grown by 6% and provides a broad range of OTC product remedies to relieve muscle, joint and back pain, colds and headaches as well as products for supporting physical activity and mobility. Top brands include Neurobion, Dolo-Neurobion, Femibion, Nasivin, Bion3, Seven Seas and Kytta, along with many others.
Tom Finn, President, P&G Global Personal Health Care said: "This acquisition helps us continue to drive sales and profit growth for P&G by providing the capabilities and portfolio scale we need to operate a winning global OTC business on our own, without the aid of a health care partner."
"P&G's global scale and strategic interest in the health and well-being of consumers provide an excellent basis for accelerating growth, leveraging our teams' capabilities and expanding the Consumer Health business profitably," commented Belén Garijo, Member of the Executive Board of Merck.
"The marketed portfolios, product pipelines and geographic footprints of both businesses are highly complementary. With this transaction, we continue to rigorously deliver on our strategy to become a global specialty innovator and bring breakthrough medicines to patients."
 "The divestment of the Consumer health business is an important step in Merck's strategic focus on innovation driven businesses within Healthcare, Life Science and Performance Materials. It is a clear demonstration of our continued commitment to actively shape our portfolio as a leading science and technology company," noted Merck chairman and CEO Stefan Oschmann. 
"Consumer Health is a strong business that deserves the best possible opportunities for its future development. With P&G we have found a strong, highly recognized player who has the necessary scale to successfully drive the business going forward."