Redefining elderly care with Birdie's innovative healthcare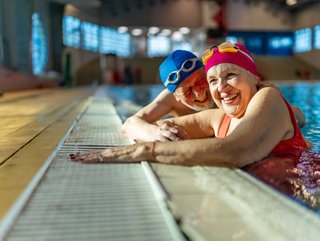 Preparing for healthcare needs in older age
Rajiv Tanna explores Birdie's role in revolutionising aged care with new technologies. But he says that society must take responsibility for the elderly
People are living longer than ever before. According to the World Health Organisation, by 2030 one in six people globally will be aged 60 or over. The impact of the rising age of the population is already starting to be felt. Care for the elderly represents over two-fifths of NHS costs in the UK. Despite this, there are already 1.5m older people who don't have their full needs met when it comes to receiving adequate care. This is where Birdie can help.
Birdie builds tools that help over 1,000 care providers digitise operations, meet regulatory standards and grow sustainably - which is critical given the increasing demand for home care as the age of the population rises. A key part of its offering is an easy-to-use mobile application that supports over 35,000 care professionals to provide the highest standard of care.
"With everything on one platform, care providers spend less time on admin and more time delivering person-centred, high-quality care that meets the needs and expectations of recipients and families," explains Rajiv Tanna, one of the four co-founders of Birdie. "In the near term, Birdie's technology will leverage the data we capture to help deliver better outcomes for older adults. Our vision always included leveraging this data to support preventive and personalised care, ensuring many more older adults can age with confidence within their own homes."
As the Chief Product Officer at Birdie, Tanna's main responsibility is articulating an ambitious and exciting product vision, setting the strategic direction of its platform and working with its teams to deliver value to partners.
"Working in step with our homecare partners is critical for us to continuously innovate and help our partners deliver better care, more efficiently."
Tanna has always been driven to improve the world around him and saw technology innovation as the most effective path to do this.
"When I met my co-founders, we believed in the opportunity technology offers to transform healthcare for millions of older adults. The social care sector has been left behind with regards to technological advancements. However, we believe (and have seen) that the application of easy-to-use technology, combined with quality care providers, can help older adults to not only maintain their health but maximise the quality of their life in later years."
The impact of the rising age of the population
According to Birdie, the problem with the current system of health and social care, like many other systems globally, is designed for episodic and crisis point care - treating one-off conditions in highly medicalised ways. Yet, medical conditions in older populations are more likely to be chronic and long-term, which aren't compatible with a reactive model of healthcare.
"To meet the demands of an ageing population, we must move towards an approach that focuses on the unique needs and wants of individuals," said Tanna. "With this shift, we can start to empower older people and their families with choice and confidence over their ageing journey, alongside reducing the impact on hospitals by helping older people maintain their health for longer."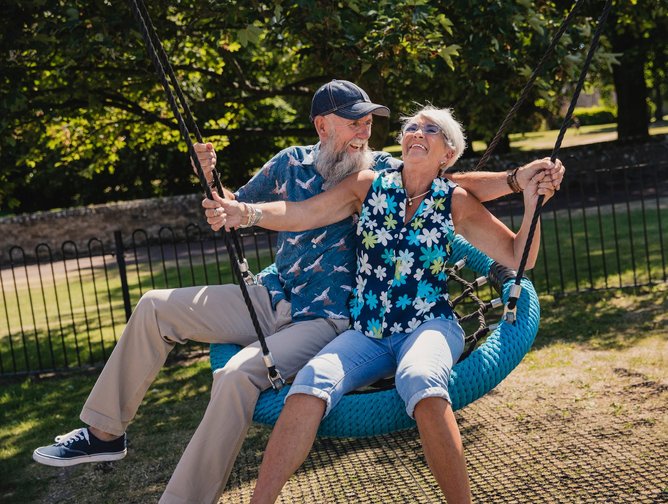 Redefining elderly care with Birdie's innovative healthcare
Preparing for healthcare needs in older age
Birdie commissioned research to understand the needs of different generations in relation to ageing to give them direction on how to handle them with empathy and insight.
For Baby Boomers, the findings revealed:
17% are not doing anything to prepare themselves physically, mentally or financially for older age
8% are undertaking any proactive care support
15% of Baby Boomers are building a vital support network
"These trends in Baby Boomers point to a generation who are underprepared to meet the inevitable decline that comes with ageing - which in turn, will jeopardise their ability to age confidently," said Tanna.
So how can Baby Boomers prepare themselves physically, mentally and financially for older age?
"The responsibility to help Baby Boomers prepare for older age doesn't just sit with the individuals - it sits with society as a whole," said Tanna. "The first step is for us all to start actively thinking, and talking, about ageing. By considering the complexities of growing older as a society, we can increase the potential for adopting preventative steps that could improve wellbeing as we age.
"One of the most seismic shifts that needs to happen is bolstering the public perception and accessibility of social care services. This involves changing the perception of care from something that's only needed as a last resort, to a natural evolution in our lifestyle needs."
Birdie is constantly learning and adapting its platform to better serve its partners and expand its capabilities.
"We are also growing to meet the demands of different European countries. We've signed new partners in Germany and are looking to advance conversations in other new markets across Europe and beyond.
"In addition, we see three key trends that we are continuing to explore:
Partners want to consolidate their technology stack to drive cost efficiencies and also make technology easier to use
Partners are exploring ways to provide more healthcare services within the comfort of an older adult's home
Partners are continuing to see the benefits of real-time access to operational data on the quality of care they provide and their ability to be much more proactive with individual recipients' needs."
*************************************************
Check out our free upcoming virtual event, Manufacturing LIVE, 6th December 2023.
For more insights into Manufacturing - check out the latest edition of Manufacturing Magazine and be sure to follow us on LinkedIn & Twitter.
Other magazines that may be of interest - Healthcare Digital.
*********************************************
BizClik is a global provider of B2B digital media platforms that cover 'Executive Communities' for CEO's, CFO's, CMO's, Sustainability Leaders, Procurement & Supply Chain Leaders, Technology & AI Leaders, Cyber Leaders, FinTech & InsurTech Leaders as well as covering industries such as Manufacturing, Mining, Energy, EV, Construction, Healthcare + Food & Drink.
BizClik, based in London, Dubai & New York offers services such as Content Creation, Advertising & Sponsorship Solutions, Webinars & Events.