Ryalto messaging app becomes free service for NHS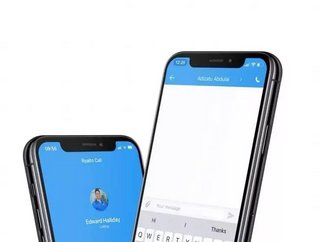 Ryalto's messenger service is now free for NHS staff following changes to Whatsapp's privacy rules...
The news of WhatsApp's changes to its privacy policy has prompted many to seek alternative messaging services. 
From February 8, users must sign up to its new policy, agreeing to share private data including their phone number with Facebook, who own the app. 
As a result apps including Telegram and Signal have seen a surge in sign-ups as people seek an encrypted platform that will keep their data private. 
Ryalto, an app aimed specifically at the healthcare sector, is now free to both National Health Service (NHS) and private hospital staff. 
The app is currently in use across 72 NHS Trusts and 40 private hospitals, with over 100,000 users. It enables hospital staff to display live news, find the latest protocols, and search, call or message colleagues via a preloaded directory. Most importantly, users don't need to share any personal details, including their mobile number.
Developed as a workforce engagement app, Ryalto's main use has been for staff to book shifts. The app can deliver real-time information via push notifications, without having to open the app, and information can be targeted to specific wards, departments or areas. 
This function is particularly useful with rapidly changing guidelines around Covid-19. 
The company say it's safe, secure, scalable and ring-fenced within the organisation, and offers all the same features of Whatsapp. "It has never been so important for healthcare professionals to have a safe, secure and reliable platform for receiving news and communicating with each other and the leaders in their organisation" Jon Bennett, CEO at Ryalto said. 
"With the worrying news about what Facebook plans to do with WhatsApp user and message data, it is more obvious than ever that social platforms are not the answer. That's why we have opened our comms and engagement app for use by the NHS for free within our Freemium offering."