Sanofi joins new digital healthcare alliance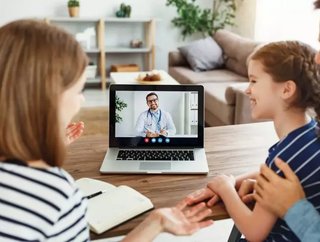 We take a look at the firms in Europe's new digital ecosystem dedicated to healthcare - Sanofi, Capgemini, Generali and Orange...
Four European multinationals in pharma, insurance, consultancy and telecoms have announced they will be working together on a digital healthcare initiative in France, the first of its kind in Europe. 
Sanofi, Capgemini, Generali and Orange are forming a joint venture to fast-track the development of healthcare solutions and bring them to market quickly. It will encompass both a digital healthcare platform and a physical base in Paris. 
The project is based on three pillars: sharing and pooling technologies, expertise and data; the multidisciplinary nature of the ecosystem thanks to the founding companies, partners and around a hundred European startups; developing concrete solutions to build tomorrow's healthcare services. 
The founding companies are planning an initial investment of 24 million euros in the new entity, which is set for launch in June 2021. We take a look at each of these firms to see what expertise they will bring. 
Sanofi
French pharmaceutical company Sanofi is among the top 10 largest companies worldwide by prescription sales. Sanofi's history dates back as far as the 18th century with the creation of Laboratoires Midy, founded by a family of pharmacists in France. In the hundreds of years since multiple mergers and acquisitions led to Sanofi as it is today, a publicly traded company with over 100,000 people employed in 100 countries. 
Their main therapeutic areas include cardiovascular health, central nervous system, diabetes, oncology and vaccines. 
Commenting on the new partnership, CEO Paul Hudson said: "This project is the cornerstone of the open ecosystem centered on digital technology and healthcare data that we want to build with our partners. Our shared ambition is to bring together all the players, including startups, that will collectively invent the future of healthcare for the benefit of patients and thereby place France at the heart of European innovation in this strategic field". 
Capgemini
Consulting firm Capgemini specialises in digital transformation and technology services. It was founded under the name Sogeti in 1967 by Serge Kampf in France, who was inspired by the first colour TV broadcasts to set up an IT company. In these early days it was an enterprise management and data processing company. 
Its first main acquisition came in 1974 when it purchased US firm Gemini Computers Systems, and its expansion has continued ever since. Today it is headquartered in Paris, with over 270,000 employees in over 50 countries. In 2018 Capgemini reported a global revenue of €17 billion.
They serve a variety of industries including transport, media, insurance and life sciences, and they're harnessing their expertise in the latter as part of this new venture. CEO Aiman Ezzat said: "As a global leader in digital technology, one of our major responsibilities for future generations is to put technology at the service of health. This is now a priority for Capgemini, which is proud to participate in this fine project. The founding members all believe that digital technology will provide a tremendous boost; we have the ambition to quickly achieve concrete results." 
Generali
Italian insurance company Generali is the largest firm of its kind in Italy and among the top 10 in the world. Its division in France is one of the country's main insurers, offering health, life and disability insurance plans among others. 
Established in Trieste in 1831, it quickly became an important insurance operator in Central Europe, thanks to Trieste's importance as a major port city. Today it operates in 50 countries, serving around 61 million customers. In 2019 Generali was ranked 61st on the Fortune 500 World's Best Regarded Companies list, higher than any other large insurance group. 
Jean-Laurent Granier, CEO of Generali France and Chairman of Europ Assistance, explained what the company's role will be in this new partnership: "The insurance business works on the basis of statistics drawn from a large volume of anonymised data reaching back over several decades. This can be made available to startups to fuel their search for solutions. 
"As an historical player in the healthcare market, nationally and internationally, Generali wishes to actively contribute to the creation and running of this unique ecosystem in France and Europe, in collaboration with other leading international companies in their sector." 
Orange
One of the world's best known telecoms companies, Orange has a total customer base of 257 million customers worldwide, including 212 million mobile customers. 
It was founded under the name France Telecom in 1988 before changing its name and growing into a global brand in the 1990s – the group is now present in 26 countries. As well as providing broadband, mobile and fixed line services to private customers, it offers IT and telecommunication services to multinational companies, under the brand Orange Business Services. In 2019 their new strategic plan had AI at its core. 
"At Orange, we are convinced that digital transformation is an important source of progress and that the potential for e-health is immense" Stéphane Richard, Chairman and CEO of Orange explained. 
"This is a major challenge for society and, as a responsible operator, we believe that we can contribute to this effort. By creating a multidisciplinary ecosystem bringing together major European groups and startups, we are providing ourselves with the means to accelerate the development of solutions for the benefit of both patients and caregivers."