Saving oxygen, saving lives, through COVID-19 at Camcon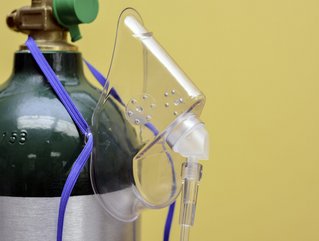 Camcon Medical has created respiratory care equipment which can reduce the carbon footprint of medical oxygen and create more equitable distribution
Biotech Medical Device company Camcon Medical has never been busier. The company develops products for patients suffering from respiratory failure and has been researching ways to reduce oxygen waste.
In traditional respiratory care equipment, oxygen is delivered at a constant rate, through masks or nasal cannulas. However, up to two-thirds of a cycle of breath, is the exhale. But when a patient exhales, the oxygen is still being pumped out and is wasted.
Camcon Medical has developed a new medicinal gas delivery device for oxygen, which uses new valve technology — known as the Binary Actuation Technology (BAT®) — invented by Camcon's Prof. Wladyslaw Wygnanski. This technology allows the delivery of precise amounts of gases or liquids, with millisecond accuracy. Oxygen will not be pumped out when the patient is exhaling and this will save oxygen from being wasted.
There are two products developed by Camcon Medical:
IMOD – Intelligent Medical Oxygen Delivery
BiMOD – Binary Intelligent Medical Oxygen Delivery (which combines Oxygen and nitrous oxide)
These valves are designed to revolutionise the use of oxygen therapy for patients in respiratory failure, by delivering precise pulses of gas at the beginning of each patient's inhalation, allowing the oxygen and nitrous oxide to be delivered to the most efficient parts of the lungs.
Unlike intubating a patient for mechanical ventilation, the patient remains conscious and breathes on their own and the lung is not forced open, which damages the delicate lung tissue. The benefits of this precise dose of gas means BiMOD can make the supply of medical oxygen more efficient, sustainable and cost effective.
Healthcare Global interviewed Professor Wlad and Professor Tim Higenbotham, to hear more about this oxygen-saving technology.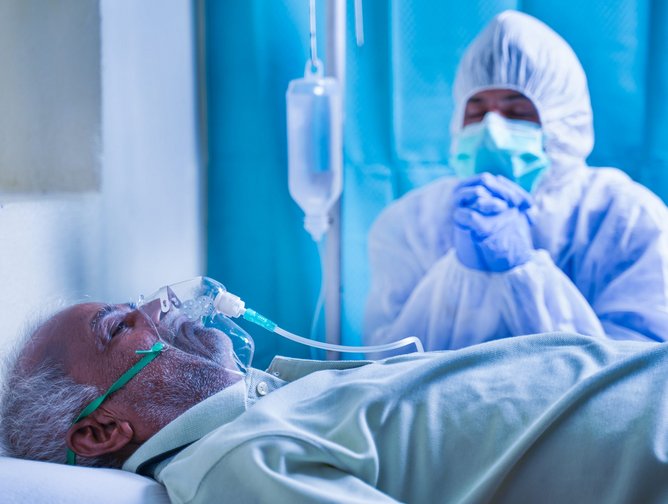 The healthcare industry needs smarter ways of working to deliver efficient care
As with all industrial organisations, Camcon has faced delays over the COVID-19 pandemic, due to shortages of components and the disruption of communication facilities.
"Designing and building a revolutionary device has been a challenge as collaborations are essential in health technology", said Prof Wlad. "Fortunately, we have good links with medical specialists in hospitals but are still building our university links.
"But what the pandemic has shown – and this has been seen across healthcare – is that we need smarter ways of working in order to deliver more efficient, effective care to patients. The pandemic highlighted the lack of development in how we treat respiratory failure and shone a light on the need for the sort of innovation which we want to bring to healthcare systems around the world."
The oxygen supply chain
For those who are unfamiliar with the manufacture of oxygen, Prof Wlad offers a summary of how it is made.
"The manufacture of oxygen is not part of our business, but we can say that it is prepared by separating oxygen from nitrogen. Oxygen makes up 21% of air and nitrogen 78%. To obtain high purity oxygen you need to either obtain it from the fractional distillation of liquefied air, which is pumped into a chamber at -200°c, or condense it from air using liquid nitrogen as a coolant. Here is the process:
Carbon Dioxide freezes at -79°C and is removed. Oxygen liquifies at -183°C / 297°F and nitrogen at -196°C / 320°F
The liquid oxygen is filtered out
Liquid oxygen, pale blue and extremely cold, with a temperature of around -183°C / 297°F, is a cryogenic gas that can only be stored and transported in special cylinders and tankers. This is energy intensive. The tankers do not usually travel at night to avoid accidents and do not travel very fast
Hospitals use liquid oxygen storage and oxygen stored in iron cylinders, ready for patients
"The oxygen in hospitals is delivered to hospital wards by pipes, which are maintained at a given pressure," explains Professor Tim Higenbotham. "Hospitals will have their own supply of oxygen as it is often used treatment. But, because demand has been fluctuating and has tremendous peaks at fairly short notice, we have seen some hospitals run out. This was seen in many hospitals in less developed countries, as well as in developed ones at the height of the COVID-19 pandemic. If there is 'over' use of oxygen in Intensive Care Units (ICUs), the pressure falls and is no longer about to be distributed around the hospital beds. Hospitals have needed to increase their storage facilities to supply all the COVID-19 pneumonia patients. If more is being used due to the increased demand for respiratory patients there is a risk that oxygen cannot be distributed around the hospital due to the pressure falling."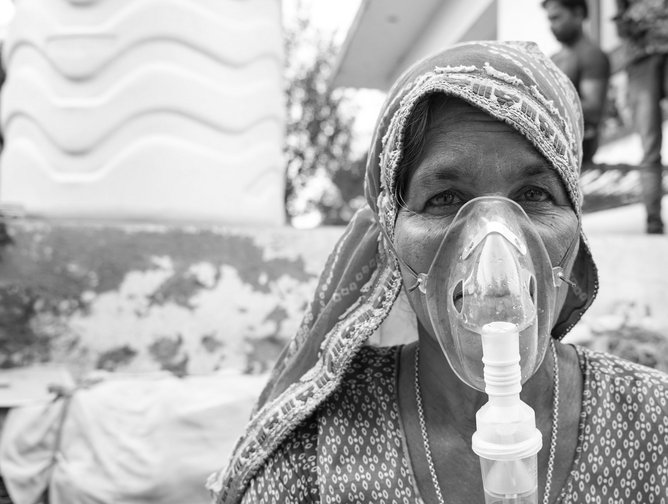 Creating an equitable distribution of oxygen
Camcon's aim with the BiMOD is to:
Avoid the use of invasive mechanical ventilation in respiratory failure patients
Reduce the amount of oxygen used
Reduce the work of clinical staff in intensive care to allow more time with a great number of patients
As soon as Camcon Medical has cleared the necessary clinical trials and approvals, it plans to work with major manufacturing and distribution corporations, in order to make its technology available internationally. Through saving oxygen alone, this will add largely to a fairer distribution. A large reduction in oxygen use will also have financial and environmental benefits for hospitals.
The design and development of the BiMOD is a continuous evolution that encompasses the latest understanding of the practice of supporting patients with respiratory failure.
"Our present goal is to introduce the first clinical devices into phase one clinical studies, to demonstrate safety and delivery of enhanced gas exchange," said Professor Tim Higenbotham. "In the most common causes of respiratory failure, gas exchange in the lungs is reduced as the air that is inhaled does not travel to areas of the lungs, which are perfused with blood. BiMOD has been designed to target those working areas of the lungs with oxygen based on a patient's own breathing pattern."
To get the BiMOD to market as quickly as possible, Camcon needs corporate partners who want to support the respiratory health revolution, reduce the carbon footprint of medical oxygen and ensure a more equitable distribution around the world. From looking at the healthcare landscape today, that should not take too long.