SCC and South Warwickshire NHS pilot cuts hospital visits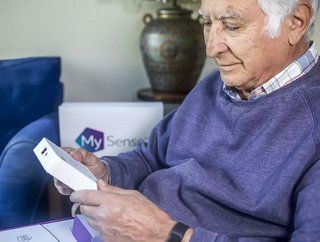 A pilot by SCC and South Warwickshire NHS Foundation Trust using wearable tech and AI from MySense has drastically cut hospital visits 
A pilot project involving wearables and passive home sensors has the potential to revolutionise the way vulnerable patients are cared for at home, its leaders have said. 
The predictive healthcare reduced hospital appointments by 80%, with the devices enabling 24-hour monitoring and a targeted response from healthcare teams. 
The trial has been conducted by SCC, a major European IT solutions provider, with England's South Warwickshire NHS Foundation Trust (SWFT). 
The pilot demonstrated how AI can enable greater numbers of vulnerable patients to be cared for in their own homes,  enabling them to live independently. 
It found that hospital appointments were cut by 80%. Additionally there was a 58% reduction in GP appointments, a  53% reduction in 999 calls, and a 43% reduction in unnecessary visits from place-based teams.
The project has been delivered by the Digital Innovation Hub in Stratford, a first-of-its-kind in-house facility enabling clinicians to work alongside technologists on the design, build, testing and implementation of front line solutions to real world healthcare challenges.
The partners deployed a system utilising wearables and passive sensors in the home called MySense. This recorded thousands of data points in each person's home, which allowed the the MySense application to learn about the daily habits and key responses of each patient. In the case of an adverse event, healthcare teams were alerted so they could take action. 
Glen Burley, Chief Executive at SWFT, said: "It is great that we are able to work with MySense and their deployment partner SCC to develop technology that will enhance the care our clinicians can provide."
This initiative is the first innovation sprint from the new Digital Hub, built in partnership between SCC and SWFT. The hub enables clinicians to perform on-going trials of new technologies to demonstrate practicality and validate improvement. Most notably, the hub will help to accelerate the deployment of cutting-edge digital care solutions into the NHS and integrated care teams.
The pilot began in May 2020, and was a finalist at this year's Health Service Journal Value Awards.