The healthcare sector needs IT skills for the digital future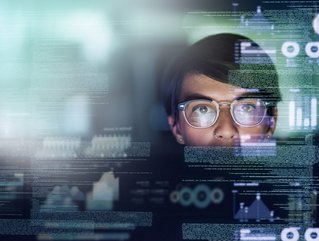 Ted Hill, Senior Vice President at SSG, shares what the healthcare industry needs to prioritise for the next generation of IT professionals
When the first case of COVID-19 was discovered in North America, many thought healthcare professionals could contain it with little to no disruption to daily life. After all, this new virus was very similar to severe acute respiratory syndrome (SARS), which caused a minor outbreak in 2003. In that incident, under 300 people in the United States and Canada were infected, resulting in 43 deaths.
However, COVID-19 proved to be a significantly deadlier disease, and in the more than two years since the first lockdowns, it has infected 94.8m Americans and killed more than 1.04m people.
In those two years, healthcare systems were stretched to the breaking point multiple times during the ensuing waves of the disease and its variants. But health professionals learned many lessons dealing with one of the most significant health crises in our lifetime, including the need to build a workforce for the future.
The future of healthcare is digital
A healthcare system requires front-line workers. Those are the nurses, doctors, clinicians, pharmacists, and therapists that care for and treat patients. They are the ones who triage, diagnose, and discharge patients depending on their demands. After COVID-19, every part of the healthcare system, from hospitals to public health departments, needs more of these dedicated professionals. But some of the unsung heroes in the pandemic are the information technology (IT) professionals who worked tirelessly to build or maintain systems to collect, track, and disseminate data in the fight against COVID-19. This ranges from systems that track immunisations to active cases, which could help leaders allocate more resources to hot spots in a state.
But what are the qualities needed for an IT professional going forward? It is an interesting question, but the correct answer is someone who has the necessary hard tech skills to build and maintain complex systems that can automate these critical processes, but still have soft skills that enable them to collaborate with leaders and colleagues alike.
The need for hard skills in healthcare
IT professionals should possess a variety of hard skills to handle the complexity of the health care system of the future. Ideally, the person will know architecture frameworks and how to use Java and SQL servers. Knowing how to code in multiple programming languages will be expected since the person will work with legacy systems plus newer technology and need to develop methods to transfer data from old to new systems autonomously. Having domain or informatic experience with several of these systems will be beneficial since onboarding time will be reduced.
While not a hard requirement, an optimal candidate would be familiar with health care. For recent pandemics, this would include relevant experience in disease surveillance and immunisation. But many other public health areas could be equally helpful, including substance abuse, mental health, and, considering the demographics, ageing.
As the person becomes more senior, they will need to develop relevant project management skills. Having exposure or experience with Lean or Six Sigma methodologies that promote the constant improvement of processes will be very useful while Agile will help with automation and improving efficiency. At the bare minimum, they should be adept at using collaborative tools like Google Docs or Microsoft Office.
The importance of soft skills in healthcare
Having degrees, diplomas and work experience are only part of the equation for what the IT workforce of the future requires. While traditionally the hard skills attract hiring managers to candidates, there is a growing recognition that soft skills might be equally important to have a well-run organisation. These skills will be essential, especially in a health care setting.
The most important factor will be having the ability to communicate effectively, both oral and in writing. This is crucial to facilitate collaboration with colleagues and explain problems or solutions to stakeholders who may not understand technology. It can help minimise errors or wasted work hours and has grown in importance in a work-from-home or hybrid work situation. Communication is vital to building relationships with colleagues and clients and is necessary for any front-line position.
Other essential soft skills include being self-motivated and managing time effectively. There could be periods when the IT professional might be working on a project solo, and having the discipline to focus on the task is essential. This includes being proactive in dealing with aspects that can become problems in the future. Flexibility is an underrated skill for many. It means the worker can jump from job to job when priorities shift or learn new skills to stay relevant.
Having the capacity to be creative is something every employer covets. Thinking outside the box is an oft-used saying, but having the ability to see novel solutions to problems can save time, money, and effort. Finally, being organised is an often-underappreciated skill. But being organised increases productivity, avoids critical tasks from falling between the cracks and keeps things on track and on schedule.
The successful IT worker of the future will require various skills to be successful. They will need technical savvy and experience combined with the soft skills to build trust and communicate. Having just one side of this equation will not be sufficient to handle the challenges and workflow that the health care sector will need. But finding and training these workers will be essential to address the complex demands of the industry and help ensure it continues to meet the needs of patients.
Ted Hill is a Senior Vice President at SSG, where he specialises in digital transformation and interoperability in the public health sector.