Thriving in uncertain times: 8 things we know for sure in life sciences & healthcare
By Andrew Mitchell, VP, Life Sciences & Healthcare Europe, Middle East & Africa and Matthias Vollmert, Partner, DHL Consulting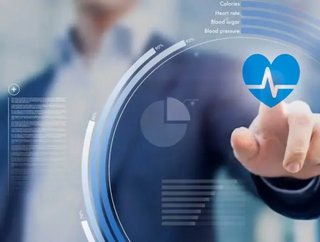 We are living in uncertain times. Entire industries can be disrupted and re-created by just two people inventing an app in their garage. Genomics, weara...
We are living in uncertain times. Entire industries can be disrupted and re-created by just two people inventing an app in their garage. Genomics, wearable technology, 3D printing, the IoT, big data analytics and many more trends and technologies are impacting the life sciences and healthcare industry today.
To not merely survive but to actually thrive through profound global change, pharmaceutical companies need to formulate new strategies, adjust decision-making processes, and increase collaboration. Faced with so much uncertainty, a good place to start is by considering the certainties. Here is our list of things we know for sure in the life sciences and healthcare industry:
1. Patients of the future will live in large population centers. Before the industrial revolution, economic prosperity and populations were broadly aligned: larger populations produced more, had bigger armies, and enjoyed larger economies than smaller ones. With the industrial revolution, balance shifted to the West yet now we are seeing a move back towards prosperity/population alignment. We can plan with some certainty that most patients of the future will be located in the world's largest population centers.
2. Companies will care more about individual needs. Each patient will have different and specific needs. He or she might be old, frail and housebound – in Japan, two out of three people will be 65-years old or more by 2035; in China, this will be one in three. They may be obese or chronically ill; they may suffer for example from diabetes. This will impact product portfolios and levels of home delivery, and companies must find ways to bring healthcare services closer to each patient.
3. Medication will become more affordable. The ability to afford pharmaceuticals will change dramatically over time, as wealth and healthcare spending are driven by GDP. The most dramatic GDP increases by 2030 – and therefore the greatest increase in overall affordability of medication – will occur in the largest population centers such as China and India.
4. The cost of providing medicine will decline. Currently, mature markets have higher supply chain efficiency – for example, the cost of distribution in the Netherlands is just 2% of total costs compared with, say, Kenya at 22%. Over time, this will move towards a global norm as infrastructure improves in order to make healthcare accessible to the majority of the world's population.
See also
5. Security will become vital. Our patients of the future will want to feel safe and secure about the products and services they buy. First-movers are already making significant progress in this area – for example, an invisible printing technology allows patients to use a smartphone app or a special lens to check medication authenticity. In addition, pharma companies are seeking to advance serialisation using blockchain technology for greater visibility and security in the supply chain.
6. Demand will grow for online ordering. Patients of the future will definitely want to make use of online ordering. Already we can order inconsequential items online such as toys and shoes, but not important items that impact our health. Regulations in many countries protect an outdated model; it is clear that technology is capable of reducing cost in the dispensing process while continuing to ensure patient safety. As demand grows for the convenience and privacy of online ordering, regulatory reform will become inevitable.
7. There will be more healthcare at home. The patient of the future will want to have more healthcare services in the privacy and comfort of their own home. Indeed, they may be unable to get out due to their health conditions and disabilities, or because of their family responsibilities and work commitments.
8. Payers will push for industry optimisation. In their ongoing quest for cost efficiency, payers will push for increased optimisation in the industry, particularly through the use of technology. Pharmaceutical companies will be able to provide better patient outcomes at a lower cost by making best use of all available and new technologies.
These certainties reveal an inevitable confluence of technology and healthcare, which in turn means companies will improve diagnoses and treatments, delivering patient-centric products and services while also raising safety standards and lowering costs. But some questions still need to be answered.
Will the industry keep up with tomorrow's patient – this requires an agile, flexible, adaptable supply chain and logistics, enabled by strong partnerships. Will there be change in the regulatory framework that currently protects the industry's status quo? Decisions taken now are likely to determine whether each life sciences and healthcare company survives or thrives in the future.