Top 10 healthcare companies to watch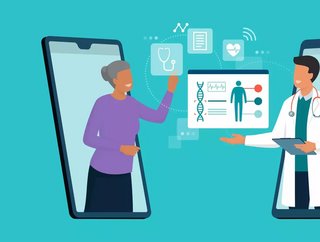 These fast-growing healthcare companies are our top 10 ones to watch
Whether through aggressive expansion, clever acquisitions, innovation or a mixture of all three, the following ten companies are growing rapidly, and are set to become major players in the healthcare sector. 
1. Amazon
Healthcare companies are keeping a close eye on Amazon as the tech giant has been making gradual moves into the sector. In 2019 it acquired online pharmacy PillPack, and later this year plans to offer its own pharmacy service to Prime customers in the US. But its biggest move to date has been launching Amazon Care, now available as a workplace benefit in all 50 states of the US. It is the first time a big tech company offers healthcare services directly to consumers. 
2. Teladoc
Telemedicine firm Teladoc has been growing dramatically since it began making a series of smart acquisitions in 2015. Already a popular company in the US, with many large insurance companies signing with them, it has acquired BetterHealth, Livongo and the French MédecinDirect. In 2015 the company went public on the New York Stock Exchange, becoming the only telehealth company to do so. 
With platform services, medical services and mental health services among others, Teladoc also provides telemedical robots to 60 of the top 100 hospitals in the world, and is available in more than 130 countries serving 40 million members. 
3. Babylon Health
In the 9 years since its inception, Babylon Health has grown to become one of the biggest providers of digital healthcare services around the world. Through national partnerships with WeChat in China, TELUS in Canada, and the NHS in the UK among others, the AI-focused company  has expanded its presence, and now has 4.4 million patients registered worldwide, from Rwanda all the way to Missouri. 
4. Jack Nathan Health
Canadian company Jack Nathan Medical Corp was formed in 2006, and is better known to consumers as Jack Nathan Health. It is one of Canada's largest healthcare providers, offering a mixture of digital healthcare services and in-person care thanks to a partnership with Walmart Canada, which has enabled it to open 76 clinics in stores across the country. 
The company has recently been expanding its presence south of the border, and now has more than 200 clinics in Mexico. 
5. Huma Therapeutics
Huma Therapeutics has come a long way since it was founded in 2011 under the name Medopad. It was initially formed to provide an integrated network of iPads for doctors in hospitals, but has been expanding into other areas of healthcare technology through acquisitions such as that of wearables company Biobeats, and investment from Tencent Holdings to develop AI for clinical research. 
More recently, the company announced it had raised $130 million to run the largest ever decentralised clinical trials in the world. 
6. Doktor.se
Since launching in 2016, Doktor.se has become the most popular digital healthcare platform in Sweden, used by 1 in 10 people throughout the Scandinavian country. It has also been expanding steadily worldwide - with investment from Chinese media giant Tencent Holdings, it has launched services across Europe and in Brazil. More than 1.5 million people currently use apps available through the company, which also runs an SaaS licensing business. 
7. Ibex Medical Analytics
Israeli startup Ibex Medical Analytics uses AI to create clinical solutions for cancer diagnostics. One of these is Galen™, a platform that helps clinicians diagnose cancer quickly thanks to algorithms developed with advanced machine learning. It recently signed a deal with Unilabs, one of Europe's largest diagnostics companies, to make Galen available in 16 European countries. Additionally its Galen™ Gastric solution is considered to be the world's first AI solution for cancer detection in the gastrointestinal tract, and will soon be available in leading hospitals. 
Earlier in 2021 Ibex announced it had raised $38 million to expand its AI-driven cancer diagnostics in labs across North America and Europe. 
8. Omada Health
Omada Health has been pioneering digital healthcare for people with chronic conditions since 2011. Available to employers and individual members through their insurance plan, the company delivers personalised interventions for conditions like diabetes, hypertension, musculoskeletal issues and behavioural health. 
Omada customers include Fortune 500 employers, and the company has served over half a  million users since it was founded. Throughout the pandemic Omada has grown significantly, hiring marketing executives and a new chief financial officer. 
9. Lifesum
Lifesum is a nutrition and wellness app, founded in Sweden in 2013. It is fast becoming one of the world's leading apps of its kind, having recently partnered with Samsung to make it available on the new Samsung Galaxy Watch4 series. Additionally the company runs the Lifesum for Work programme, adopted by employers to help support wellbeing and healthy eating among their employees. Its corporate partners include Amazon and GE. Lifesum currently has around 50 million users worldwide. 
10. Lottie
Lottie is a recently launched UK health tech start-up which aims to help people find care homes via its digital marketplace. The first of its kind in the UK, the website collects data and insights from users to help them find the most appropriate care at a fair price. 
The startup has backing from the founder of Monzo Tom Blomfield, and recently closed its pre-seed investment round of £500,000, valuing the company at £5 million.
This article appears in the October issue of Healthcare