Top 10 healthcare news websites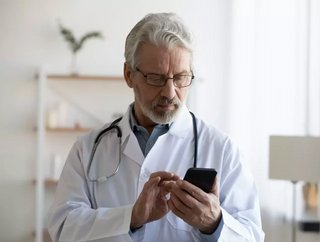 We round up the 10 best healthcare news websites. 
Trusted news sources for healthcare have never been so important; here we round up the 10 best healthcare news websites. 
Healthcare Global
Website: Healthcare Global / LinkedIn
It would naturally be remiss of us to not mention our own website - with daily news, company reports, videos and interviews, Healthcare Global provides a digital community for the global healthcare industry. Covering hospitals, digital healthcare, technology, pharma and procurement, Healthcare Global connects healthcare executives all over the world with the latest developments. 
Fierce Healthcare
Website: Fierce Healthcare / LinkedIn
Fierce Healthcare publishes healthcare news related to business and policy, focusing on technology, hospitals, finance, practices and digital health. It's largely aimed at the US audience, with interviews and deep dive reports into the industry and changes that impact the healthcare sector. 
Medical News Today
Website: Medical News Today / LinkedIn
This website has a wealth of information aimed at the general public about health and wellbeing, listing news and information about common conditions in alphabetical order. One of the most visited health news websites in the US, it has been owned by Healthline Media since 2016 (see further down the list). 
BBC News - Health
Website: BBC News - Health / LinkedIn 
The renowned British corporation continues to be one of the most trusted sources of information around the planet. Its network of reporters on the ground enables them to deliver global and regional news in the fields of health and science from verified sources, and the news website has round-the-clock coverage of the latest events. 
Science Daily
Website: Science Daily / LinkedIn
While Science Daily doesn't hire its own reporters, it amalgamates the latest research in science, medicine and healthcare, enabling it to frequently come top of the rankings for breaking news. The website launched in 1995, and is based in the US. 
Digital Health
Website: Digital Health / LinkedIn
This UK website is aimed at the health tech industry, providing news and thought leadership pieces on everything related to the intersection of healthcare and digital. It largely focuses on British healthcare news, and provides a network for NHS IT leaders to engage with. 
Healthline
Website: Healthline / LinkedIn
Although parent company Healthline Media, Inc was established in 2006, operating online publications such as Medical News Today, the Healthline.com website as we know it today wasn't founded until 2006. The website is aimed at the general public, publishing information and guides on health conditions and wellness. 
Modern Healthcare
Website: Modern Healthcare / LinkedIn
US publisher Modern Healthcare is a top source of news for healthcare executives, through its twice-monthly print publication, websites and newsletters. Focusing on policy, leadership and research, it also has an annual awards programme that is well-respected in the sector. 
MobiHealthNews
Website: MobiHealthNews / LinkedIn
Owned by HIMSS Media, this website publishes breaking news in healthcare tech, as well as interviews and features. It was founded in 2008, and today focuses on digital health, payers, pharma companies, tech and venture capital firms in the sector as well as startups. 
Healthcare IT News
Website: Healthcare IT News / LinkedIn
Also part of HIMSS is Healthcare IT News, a leading website for the healthcare industry, publishing global and US regional news. Key topics include electronic health records, health information exchange, privacy and security, data analytics, patient engagement, population health and revenue cycle management.