Top 10 live healthcare sector events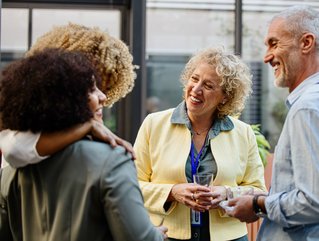 Healthcare events
Here we celebrate our Top 10 healthcare events including HIMSS, Arab Health, The National Healthcare CFO Summit, ViVE, 2023 Curesearch Summit, LSX & more
Each year, industry events bring together the experts, leaders, pioneers and new faces from across the healthcare sector. This is a chance for healthcare professionals to network, look for opportunities to grow and glean where to invest.
Our Top 10 are: HIMSS, Arab Health, The National Healthcare CFO Summit (a marcus evans summit), ViVE, 2023 Curesearch Summit, LSX and LSX World Congress, Digital Healthcare Innovation Summit, Intelligent Health and MedTech Summit.
We're almost halfway into 2023 and it's time to start making plans for next year – where will you be? What will you learn? Check out our Top 10 healthcare events for some ideas.
Brussels, Belgium
19-23 June
For healthcare professionals specialising in medtech, this industry event is suited to professionals who want to share updates and solve modern problems in the sector.
Post-pandemic, this is a hybrid event from Belgium, where presentations will be recorded and made available on-demand for 10 days. Topics to be covered include: EU MDR/IVDR, Clinical Investigations, Post-Market Surveillance, Software/AI, Biocompatibility, Law & Compliance and Global Market Access.
There will be critical insights offered by Competent Authority, Notified Body, and Medical Device and IVD Industry Pioneers and associate sponsors include EY, Knoell, RQM+ and Veranex.
LinkedIn: MedTech
Twitter: @MedTechIC
London, UK
3-4 May
30 employees
CEO: Terry O'Dwyer
LSX events take place across the world, from London to Copenhagen and Boston (see number six). The company is on a mission to 'connect life science executives with the partners they need to flourish'. This is the ninth LSX World Congress event in Europe.
CEOs from across biopharma, medtech and more will be brought together alongside investors, where they can discuss new ideas to help improve patient outcomes.
The event will begin with a keynote presentation on 'Defining The Future Of Medtech' by Jennifer Joe from AstraZeneca and conclude with a panel discussion 'In Pursuit Of ESG – Are You Incinerating Profit?'
LinkedIn: LSX World Congress
Twitter: @LSXLeaders
London, UK
24-25 May
40 employees
CEO: William Bird
At Intelligent Health, the aim is to accelerate the safe usage of AI, to allow the full use of its benefits in a safe and ethical manner and at an appropriate scale. This event will bring together the top minds who can make this possible.
Everyone's invited to join Intelligent Health in its mission to advance the technological collaboration of AI in healthcare, from across healthcare professionals working in hospitals, to those in Big Tech, AI startups, pharma and biotech, to medical device manufacturers and health insurers, academics and investors.
LinkedIn: Intelligent Health
Twitter: @Intelligent_Hlt
Boston, USA
7 June
The annual Digital Healthcare Innovation Summit (DHIS) brings together the pioneering manufacturers, investors and policymakers who dream of reshaping healthcare.
Topics on the 2023 agenda include: the future of direct-to-consumer healthcare, digital health regulations and policies, as well as the rise of IaaS and IoT in Healthcare. In addition, broader themes will be explored, such as providing healthcare for underserved populations and the current challenges in women's health and a conclusive healthcare executive keynote fireside chat.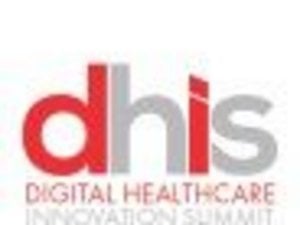 ​​​​​​​

LinkedIn: Digital Healthcare Innovation & Investment
Twitter: @DHISummit
Boston, USA
13-14 September
30 employees
CEO: Terry O'Dwyer
The LSX World Congress USA is in the middle of small-scale conferences and large-scale exhibits, and is suited to any healthcare business at any stage in their development. This event will bring together North America's leading healthcare CEOs for two days.
The event looks at three main areas: CEOs working in health technology, healthcare investors and large pharma. The delegation aims to be relevant to the issues in modern healthcare and be an excellent opportunity for those seeking to form partnerships or invest.
LinkedIn: LSX
Twitter: @LSXLeaders
Washington, USA
27-28 April
37 employees
CEO: Kay Koehler
For 30 years, the goal at CureSearch for Children's Cancer is to end childhood cancer forever by initiating targeted and innovative research with proven results in a realistic time frame.
The 2023 Summit will look at the potential of machine learning and AI in medicine broadly, in addition to paediatric oncology and the big data revolution.
There is also a pre-summit discussion webinar titled 'The Challenges and Promises of Artificial Intelligence in Drug Development', which will include a range of healthcare experts.
LinkedIn: CureSearch for Children's Cancer
Twitter: @CureSearch
Nashville, USA
26-29 March
5 employees
ViVE 2023 will take place over four days and the event has been described as 'the fresh new way to think about the Business of Healthcare'. After its 2022 launch, ViVE is ready to deliver a second live event focused on healthcare IT innovation and business transformation.
Senior and executive leaders working in digital healthcare from both the public and private sectors will come together to discuss their experiences and share their knowledge to help support other business leaders.
LinkedIn: ViVE
Twitter: @htcvive
The National Healthcare CFO Summit
21-23 May
San Diego, USA
125 employees
CEO: Theron Burraway
marcus evans summits are top level business forums, which welcome the business world's best decision-makers to a space where they can meet, learn, network, discuss strategies and build solutions. The company is behind 1,000 events worldwide every year including The National Healthcare CFO Summit. This is an invitation-only event that provides a platform for senior-level healthcare finance executives, innovative suppliers and service providers. This event will be aligned with core healthcare finance issues and interests, relevant market developments and progressive ideas.
LinkedIn: Marcus Evans Group
Twitter: @marcusevans
Arab Health Exhibition
30 January
Dubai, UAE
4 employees
CEO: Jamal Al-Showaikhat
For 47 years, Arab Health has been at the forefront of healthcare innovation. Arab Health events welcomed thousands of healthcare sector players in Dubai for four days, full of discussion and sharing.
The January 2023 event was free to visit and included 135,880 professional visits; 63,599 visitors; 3,358 exhibitors; and 3,450 delegates. 183 countries were represented by 320 speakers and together generated US$1.81bn.
Attendees were invited to view state-of-the-art imaging equipment, cost-effective disposables, the latest advancements in prosthetics and more. As the world's biggest collection of healthcare product manufacturers and service providers, Arab Health is the place to be for those interested in healthcare sourcing and procurement.
Arab Health is the beating heart of healthcare in the Middle East and more global gatherings will follow.
LinkedIn: Arab Health
Twitter: @Arab_Health
Chicago, USA
17-21 April
600 employees
CEO: Harold (Hal) Wolf
HIMSS 2023 has just concluded. Said to be the most influential health information technology event of this year, over 40,000 healthcare professionals arrived for the HIMSS Global Health Conference & Exhibition to build relationships, learn from experts, develop their expertise and learn more about how new technologies can solve the biggest challenges in healthcare.
For over 60 years, HIMSS has focused its operations throughout North America, Europe, the UK, the Middle East and Asia-Pacific.
It is a nonprofit, which provides a breadth of healthcare expertise across innovation, public policy, the development of healthcare professionals, research and analytics, which can guide healthcare leaders and stakeholders on the best practices. The nonprofit is an advisor, thought leader and member association dedicated to advancing the healthcare sector.
HIMSS has a community-centred vision to offer core insights and education to healthcare providers, payers, governments, startups, life sciences and other broader healthcare services and businesses, as well as thought-provoking events.
LinkedIn: HIMSS
Twitter: @HIMSS