Top 10 women leading healthcare startups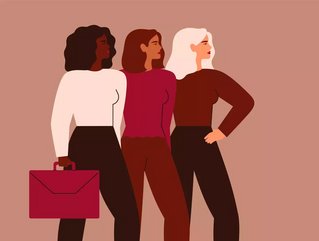 Here is our list of top 10 women leading healthcare startups today
The following women are leading companies that are changing people's lives - whether it's facilitating more heart transplants, developing life-saving, chemical-resistant PPE suitable for womens' bodies, preventing suicides or creating the world's first totally silent breast pump. Here is our list of top 10 women leading healthcare startups today. 
1. Tania Boler, founder and CEO, Elvie
Tania Boler has created what Vogue magazine has labelled "the most revolutionary and discreet breast pump to date". Compared to most breast pumps, which are noisy and require wires, Elvie's is practically silent and has no tubes. Boler's other product is a training device that exercises pelvic floor muscles which is now prescribed through the UK's National Health Service (NHS). 
Boler founded Elvie in 2013, having worked at  reproductive clinic Marie Stopes, and leading an HIV programme for UNESCO. She also has a PhD in women's health, and helped to launch the first United Nations Curriculum on Sexual Education. 
2. Dr Lisa Anderson, co-founder and CEO, Paragonix
Dr Lisa Anderson is the CEO and co-founder of tech startup Paragonix Technologies. She is one of the inventors of the SherpaPak, a transportation device that enables organ transplantation - specifically hearts. It works by using proprietary thermal cooling to keep hearts at a steady temperature during transport, helping the hearts to travel further than using conventional methods, and therefore expanding donor options. 
3. Dr Asha Parekh, co-founder and CEO, Front Line Medical Technologies 
Dr Asha Parekh is the co-founder and CEO of Front Line Medical Technologies,  a medical device company.  It recently developed the COBRA-OS™, which helps front line medics control bleeding in emergency situations. Born in Canada, Parekh has a PhD in biomedical engineering with a speciality in biomaterials and medical devices. She has several patents and publications to her name, and has secured multiple grants and funding for her projects. 
4. Hilary Coles, co-founder & SVP Brand & Innovation, Hims & Hers
Hims & Hers provides access to medical products and solutions via telemedicine, focusing on products that are specific to men and women such as hair loss, erectile dysfunction, birth control, and sex drive changes. Hilary Coles co-founded Hims initially, before realising that women in the US were lacking a convenient way to access healthcare and information. Since launching Hims & Hers in 2017, the company has become one of the fastest growing direct-to-consumer brands in history, exceeding the expectations of Wall Street analysts. 
5. Beau Wangtrakuldee, founder and CEO, AmorSui 
Beau Wangtrakuldee, PhD, is behind AmorSui, a healthcare tech company that has created software to help hospitals implement reusable, environmentally-friendly and gender-inclusive PPE. Called Viridi®,  the software helps to manage the cleaning of items by tracking their washing life cycle.  
Wangtrakuldee was inspired to develop the software after she experienced a spill in a lab where chemicals burned through her lab coat. As a result she found that there was a lack of PPE that was protective enough to resist incidents, while also properly fitting a woman's body. She founded AmorSui  in 2018, and soon after launched her first collection of antimicrobial, fire and chemical resistant clothing suitable for women. 
6. Jo Aggarwal, co-founder, Wysa
Jo Aggarwal is behind Wysa, an AI-powered mental health startup that uses an "emotionally sensitive AI bot" to treat patients. The app uses cognitive-behavioural therapy (CBT), meditation, breathing, yoga and motivational interviewing among other techniques. Users can also access a human coach or therapist through the app, which Aggarwal says has prevented hundreds of suicides, and helped millions with their mental health. 
Aggarwal has previously worked to improve the skills of young people in rural India, and helped young people in the Middle East gain employment in tech fields,  work for which she won a Stevie/Global Telecom Business Innovation Award.
7. Sahar Arshad, co-founder & COO, CloudMedx
Sahar Arshad is the co-founder and Chief Operating Officer of CloudMedx, an AI platform that helps healthcare providers make clinical decisions. The system uses NLP to analyse data from clinical workflows and deliver insights to help clinicians them with care delivery. CloudMedx has won a Cisco Global Disruptors award among others. Pakistan-born Arshad was previously the CEO of augmented and virtual reality company Imaginate Technologies. 
8. Louise Stevenson, CEO and founder of WorryTree
WorryTree is an app that uses CBT to help people manage anxieties and stress. Louise Stevenson decided to create the app after she was diagnosed with Generalised Anxiety Disorder and referred for CBT herself.  Some of the tools the app teaches are directly inspired by her sessions with her therapist. 
In April 2020 WorryTree was listed as a recommended mental health app on the NHS Digital App Library. WorryTree's founding team have also recently graduated from the first-ever cohort of FemTech Labs, Europe's first femtech-focused accelerator program. 
9. Arianna Radji Lee, founder, Pachamama
Pachamama loosely translates as 'mother earth', and is the name Arianna Radji Lee chose for this digital platform that aims to support women who are pregnant. Launched in November 2019, its aim was to create an online community of expectant mothers to support each other with events, workshops, podcasts and access to parenting experts. The network grew substantially during the COVID-19 pandemic when mothers were most at risk of feeling isolated. Lee decided to start Pachamama after seeing a need for a more mother-focused approach to postnatal care. 
10. Melissa Snover, founder & CEO, Rem3dy Health Group
Under the Rem3dy Health Group banner she founded, Melissa Snover is pioneering personalised health solutions. One of her ideas is Nourished, a nutrition product that uses patented 3D printing technology to create a  personalised nutrition gummy. Meanwhile Scripted is positioned to be the first 3D printed medicine dispensary in the pharmaceutical market, following clinical trials in Spain. 
Snover has been interested in 3D printing since she partnered with German company Katjes Magic Candy Factory in 2015, whose technology enables consumers to 3D print vegan gummy candy in just 5 minutes.