The use of telemedicine is surging due to the rise of healthcare tech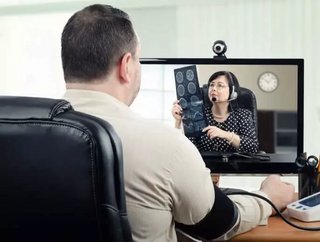 Although amazing advances unceasingly occur in drug development and medical procedures, delivery of health care services to patients has been woefully s...
Although amazing advances unceasingly occur in drug development and medical procedures, delivery of health care services to patients has been woefully slow to embrace technology. It took a federal government mandate in 2014 to force health care providers in the US to adopt and demonstrate "meaningful use" of electronic medical records (EMR) in order to maintain Medicare and Medicaid reimbursement levels.
Since the mandate, the use of EMR's has expanded worldwide, improving quality, safety and efficiencies throughout health organisations globally.
However, healthcare remains apart from all other industries in the efficient conveyance of patient services, which is most acutely felt among the millions of Americans who live in underserved rural areas. These regions suffer from a chronic shortage of primary care physicians and, even more critically, specialty care physicians.
Urban-based health companies have little incentive to expand footprints into sparsely populated communities, and the promises that telemedicine would fill this critical void have fallen far short of expectations. This dilemma presents an enormous societal challenge, but, conversely, it presents an even greater opportunity for health care companies that provide operative solutions.
The telemedicine market in the United States is therefore forecast to exceed $13 billion by 2021, according to consulting firm Pharmaion. An ageing population, the rising incidence of chronic diseases and spiralling healthcare costs are making telemedicine one of the fastest growing sectors in health care.
Related stories
By utilising telemedicine, medical professionals are able to deliver medical care in real-time to patients from remote locations, evaluate their symptoms and then ascertain whether they need to be sent for urgent treatment, all through the use of developing technologies.
Organisations and acute healthcare settings have consequently adopted this technology to further support patients and give patients greater flexibility. UC Davis Health has built its own telemedicine clinic, whilst the University of Maryland Medical System (UMMS) works to deliver clinic programs to its providers throughout the region.
"Many telemedicine services have been provider-driven," Marc Zubrow, MD., Vice President of telemedicine for UMMS and medical director of its eCare program has reportedly said. "A hospital on the Eastern Shore might decide it needs emergency paediatric care or cardiology support through telemedicine."
Additionally, healthcare giant Kaiser Permanente has enabled its medical staff to hold videocalls to support patients who are unable to travel to its medical facilities. Providing exceptional patient support directly at the patient's bedside.
"Providing healthcare access to individuals in remote locations drove the second wave of telemedicine's growth, following an initial emphasis on improving efficiency, commented Richard Bakalar, MD., Managing Director at healthcare advisory services for KPMG. "The "third wave is about access, satisfaction and cost," he says. "The other key driver is consumerism."
Realising that the advantages of digital healthcare technology far outweigh the minimal risks, telemedicine provider Avizia has also recently acquired telemedicine start-up Carena to further its growth strategy and gain access to a highly skilled workforce to develop its service delivery further.