Walmart, the next health tech giant - a timeline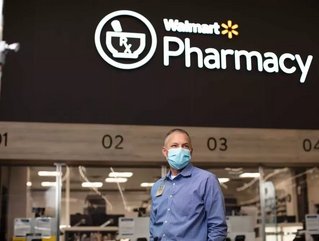 The retail giant looks set to focus on health tech. We look at key moments in Walmart Health's history...
Retail giant Walmart has been building its healthcare division for a number of years, but its recent acquisition of a telehealth firm and the slow down of its clinic expansion suggest its focus has now shifted to health tech. We look at key moments in Walmart's history in healthcare. 
2013
Walmart announces plans to provide "full primary care services" by 2020. The plans include opening clinics in underserved, urban areas, where the chain has many existing stores. 
2014
A series of "Healthcare Begins Here" events launch at Walmart stores, where consumers are given information on leading healthy lives, as well as free blood pressure, blood glucose and vision screenings, and access to vaccinations. 
2018
As part of the organisation's commitment to pursue a more data-centric approach to worker safety, Walmart partners with StrongArm, manufacturers of safety wearables. Staff begin wearing FUSE, a small sensor worn between their shoulder blades that detects injury risk. Within a year, ergonomic injuries decreased by 65%. 
2019
Walmart opens its first health centre in Dallas. The 10,000 square-foot "super centre" offers primary care, X-rays and ECG, counselling, dental, optical, hearing and community health services. Prices are affordable regardless of health insurance status. 
The same year a partnership with Doctor on Demand is announced, a telehealth company offering mental health services. As part of the agreement Walmart employees are able to access these services for free. 
2020 
The first health and wellness clinic opens in Springdale, Arkansas, providing primary care, dental care, vision and hearing services as well as behavioural health, fitness and wellness education classes.
Walmart acquires CareZone's medication management technology. CareZone's app reminds users to take their medication and provides refill reminders. The acquisition complements Walmart's existing pharmacy service. 
The Wall Street Journal reports that Walmart is in talks with Verizon to implement 5G wireless service in select sites, to help boost digital health services. 
As part of its COVID-19 response, drive-thru testing is offered at hundreds of Walmart Neighborhood Market drive-thru pharmacy sites, free of charge through Humana . 
The retail giant teams up with the Department of Veterans Affairs to offer telehealth services to veterans at stores in Wisconsin, Michigan and Iowa. 
2021 
Walmart Mexico signs a deal with Jack Nathan Medical Corp, a Canadian tech-focused healthcare provider. This will see 153 new medical clinics open within stores across Mexico, taking the total in the country to 203. 
Walmart announces it is acquiring MeMD, a multi-speciality telehealth provider. The acquisition will enable Walmart Health to provide access to virtual care across the US. At the same time it is reported that plans to open further clinics are deliberately slowing down. 
"Today people expect omnichannel access to care, and adding telehealth to our Walmart Health care strategies allows us to provide in-person and digital care across our multiple assets and solutions" Dr. Cheryl Pegus, executive vice president for Health & Wellness said of the announcement.