WellNested: Postnatal care via a digital platform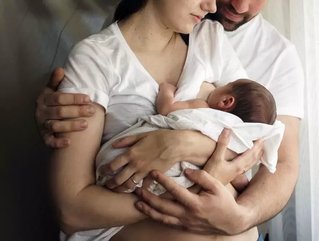 Stephanie Rampello, co-founder of WellNested, tells us about connecting new parents to postnatal care through its digital platform...
WellNested is digital healthcare platform that helps new parents access postnatal care via a curated network of specialist postnatal care providers. Stephanie Rampello got the idea for the company after staying with a friend who had recently given birth. She saw how all-consuming the experience was, and how little support there was beyond asking family members for help. "I saw that other countries beyond the US had figured out how to make postnatal care proactive, supportive, community-based, less isolating and just better" she says. 
"New families face many challenges after their baby arrives, including physical recovery, emotional adjustments, learning to feed the baby, getting to know their baby and their unique needs, finding time to sleep, and caring for other children in the house" Stephanie says. 
With a career in healthcare operations, strategy and patient experience behind her, she set out to solve this problem along with her co-founder Karina, who has a background in tech innovation. "One of the biggest challenges families face is assessing their experiences, self-diagnosing what care they need, and then finding that care through an external source. In addition to the baby's frequent physician appointments starting just days after birth, the mother's formal healthcare is largely reactive, delayed and fragmented.
"In the postnatal space, parents are introduced to a wide range of new providers they've never heard of before, and it's challenging to understand what each does, if they can address the parent's need effectively, how much to pay and what's covered by insurance. Often when families need this care, they need it fast, and that's where WellNested steps in. We take a family-centered design approach within an online platform to create a user experience that guides families to the right care provider that works for them, simply and quickly."
The platform has been designed to help professionals too. Stephanie says most are discovered through word of mouth, and certifications can vary widely. WellNested helps them streamline business tasks, "by modernizing providers' online presence, enabling online booking, and processing payment and insurance reimbursement paperwork for families. This not only streamlines the client experience when they book a service, but also increases their exposure to new potential clients through broader marketing efforts and partnerships, thereby breaking down barriers in a way that providers themselves alone can't do. "
Stephanie explains that one of the challenges of the pandemic has been lactation support, an essential service. Additionally most non-profit organisations shifted to virtual services, leading to shortages in support. "One of WellNested's big focus areas has been lactation support as new moms cannot learn how to breastfeed through a YouTube video or a blog article" she says. 
"This care is absolutely, truly essential, and often requires 1:1 support. Within a few months, we developed a tech platform that enabled families to connect with a highly vetted network of lactation consultants within minutes for same day or next day appointments, at home or virtually, and also brought transparency to insurance benefits."
The plan is to expand the platform across the US in the next few years. "In three years, WellNested will be available to families across multiple US metros, delivering a guided, seamless, and integrated care experience from birth through a baby's first year of life, delivering on the promise of making it simple and fast for families to get the personalized care for them. 
"On the provider side, we'll be rapidly growing our provider network, and in turn helping these entrepreneur-care providers reach more families, streamline their businesses with technology and gain the lifestyle flexibility and financial freedom that comes from private practice work."