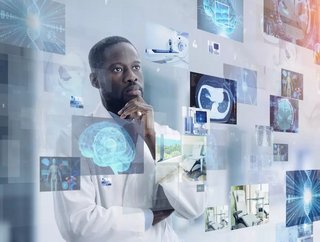 Diana Kocheva, Head of Digitalisation Services at Intellectsoft, explains what Health 4.0 is
The legacy healthcare market has been historically tied to physical appointments, manual examinations, and treatment protocols completely dependent on human involvement. The industry has been rapidly evolving in the need to adopt more effective approaches driven by modern technology, and COVID-19 propelled this evolution as healthcare institutions had to limit in-person contact with their patients. Now comes Health 4.0 - a tech-driven concept that transforms the traditional healthcare industry as we know it.
What is Health 4.0?
Let's start with the basics. Health 4.0 is a newly coined concept that is developed from Industry 4.0., which represents the fourth manufacturing revolution. Ultimately the concept lies around smart machines that get access to large amounts of data, which allows them to make decisions without human involvement.
Many aspects make up Industry 4.0. Cloud computing, Big Data, Internet of Things, various forms of wireless Internet and 5G technologies, cryptography, the usage of semantic database design, Augmented Reality and Content-Based Image Retrieval are all part of the Industry 4.0 Standard. These technologies are now at the heart of the so-called Fourth Industrial Revolution (or Industry 4.0), which sees the digital, physical, and biological worlds converge.
When it comes to Health 4.0, it refers to a wide range of possibilities for using Industry 4.0 technologies to improve healthcare as it lays out a new and innovative vision for the health sector. The objective is to provide patients with better, more value-added, and more cost-effective healthcare services while also improving the industry's efficacy and efficiency. 
Healthcare is one of the most anticipated areas in the 4.0 revolution to achieve great results. Today's industry is more computerised than in previous decades, with x-rays and magnetic resonance imaging giving way to computed tomography and ultrasound scans, as well as electronic medical data.
As Healthcare 4.0 enhances the healthcare experience, it successfully improves the quality, flexibility, productivity, cost-effectiveness, and dependability of healthcare services. The Internet of Health Things, medical Cyber-Physical Systems, health cloud, health fog, big data analytics, machine learning, blockchain, and smart algorithms are all integrated and used.
There are some limitations, however, to keep in mind. Building and using healthcare software that matches the Health 4.0 paradigm is doable, but a difficult and time-consuming task and often requires niche specialists.
COVID-19 disrupting healthcare across the globe
Access to healthcare is a vital human right, but the COVID-19 epidemic has put pressure on healthcare systems throughout the world. The practitioners have been limiting in-person contact with their patients due to concerns about the transmission of the new coronavirus, and as a result, non-urgent patients were often deprived of the ability to get medical assistance, which potentially could lead to negative long-term effects.
In less than a year the US alone has seen 22.9% more deaths than expected - that's over half a million excess deaths, and a quarter of those are not attributed to COVID-19. It's clear that COVID-19 has had a variety of effects on people's health, and the pandemic has affected individuals all across the globe, directly or indirectly. 
COVID-19 has accelerated the need to find a way to offer healthcare services remotely without compromising the quality and accuracy of the diagnosis and chosen treatment method, and this is where telehealth steps in.
The possibilities unlocked by telehealth 
COVID-19 has irrevocably altered the way we obtain health care, driving us to seek out more convenient and secure options. Telehealth is an important part of the fast-growing new-age healthcare provision as it allows to treat patients virtually.
Healthcare institutions simply use dedicated software to connect with patients remotely and automate processes, which means that doctors can allocate more time for clinical work that requires in-person interaction, while not neglecting non-urgent patients. Telehealth is the ultimate answer in times of pandemic when many people are unable to physically visit the hospital, which makes telehealth software an integral component of the rapidly expanding field of telehealth. 
Although virtual visits are not always as efficient as in-person medical visits and not appropriate for all medical conditions, several advantages explain why this sort of treatment is becoming more popular. 
Innovative treatments have helped doctors save countless lives, and discoveries are on the horizon owing to research programs conducted by experts all around the world. Medical breakthroughs such as telemedicine allow for more accurate diagnosis, monitoring, and treatment of a variety of diseases. It won't be long until new medical practices gain wide adoption and improve the lives of their users, due to huge research initiatives and advancements that technology unlocks. 
Some cutting-edge innovations regarding health include:
1. Patient monitoring through the internet
Telehealth systems for remote patient monitoring (also known as "home telehealth" or "telemonitoring") allow doctors to check a patient's health from afar. Telehealth providers are beginning to provide software and solutions that not only connect patients and physicians but also record patients' medical data, thanks to the advent of wearable technology and mobile medical devices.
As of now, such solutions are not just a theory. More innovative companies are developing telehealth solutions as the COVID-19 pandemic caught the healthcare systems off guard, and hospitals have appeared to no longer be a safe environment.
A private medical firm turned to Intellectsoft to create a solution that would leverage modern technologies to virtualise doctor-patient relations and allow them to treat their patients remotely. Partners created a mobile app to book a time slot and set up a video call, exchange video messages in a built-in messenger, receive comprehensive online appointments or prompt consultations on the go and pay for them in a few simple clicks.
As a result, the company was able to improve the efficiency of their business model, provide a safe experience for their patients, and continue to provide the same safe service online as before, among other things.
2. Health-related mobile applications
Healthcare, patient involvement, patient education, and public health services delivered via mobile devices such as smartphones, laptops, and tablets are referred to as mobile health, or mHealth. Since the majority of people now own a smartphone, mHealth makes up a large component of telehealth software solutions. 
3. Telemedicine in real-time
Real-time telehealth (also known as "synchronous telehealth") entails two-way, live video conversations between a physician and a patient and partially allows to replace in-person doctor-patient visits.
The future prospects of healthtech
Advances in digital healthcare technologies, such as artificial intelligence, virtual reality, 3D printing, robots, and nanotechnology are changing the future of healthcare right before our eyes. Companies are making efforts to keep up with new tech trends and working hand-in-hand with technology building the future of healthcare. 
Digital technology has the potential to assist in the transformation of unsustainable healthcare systems into sustainable ones. It will serve to equalise the interaction between medical experts and patients, as well as deliver illness remedies that are less expensive, quicker, and more effective. 
Technologies are already helping us to not only increase efficiency in the treatment process, but introduce life-changing advancements, such as improving breast cancer detection by applying ML to mammography, and predict the onset of acute kidney injury. A recently developed AI-powered algorithm for breast cancer analysis has outperformed all human radiologists to identify the disease on average by 11.5%, and this is just the beginning. Simply put, technological advancements may result in healthier individuals living in healthier societies.