WHOOP raises $25mn in Series C funding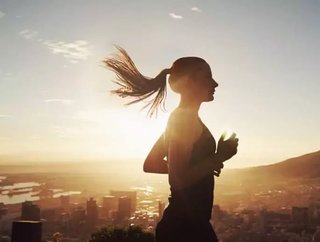 Transforming how high performers understand their bodies and inner potential, Boston based health-wearable company WHOOP has recently raised $25mn in Se...
Transforming how high performers understand their bodies and inner potential, Boston based health-wearable company WHOOP has recently raised $25mn in Series C funding. It has therefore bought its funding up to $50mn in total.
Led by UAE71 Capital, with participation from the National Football League Players Association (NFLPA), Durant Company, Thursday Ventures, and existing investors including Two Sigma Ventures, Accomplice, Mousse Partners, Promus Ventures and NextView Ventures also placed significant investment.
The demand for health wearables remains steadfast. With the collapse of Jawbone, rival Fitbit has strengthened its position in the market through acquiring Twine Health. However, WHOOP is proving to be a strong competitor, and has gained an edge over competitors by building the trust with lead athletes.
The company's award-winning WHOOP Strap 2.0 has become utilised by key players in the sporting world and provides teams and individuals with a continuous and personalised understanding of Strain, Recovery, and Sleep. Measuring biometrics 24 hours a day via sensors which transmit copious amount of data, the technology is used by all NFL players in a deal between the tech company and the NFLPA.
Following on from its deal with the NFLPA, WHOOP has also continued its rapid expansion with collegiate teams such as Duke University Men's Basketball.
See also
Individuals participating include David Stern, National Basketball Association (NBA) Commissioner Emeritus; Jack Dorsey, co-founder and CEO of Twitter; Russell Okung, offensive tackle for the Los Angeles Chargers of the National Football League; Mike Novogratz, CEO of Galaxy Digital; and Nicholas Negroponte, founder of the MIT Media Lab and One Laptop per Child. PJT Partners acted as financial advisor on this capital raise.
Focused on performance, recent funds will enable WHOOP to accelerate its international expansion on a global scale within both consumer and sport driven markets. It recorded back-to-back record sales months in November and December 2017, with overwhelming demand at the start of 2018. This will ultimately open doors for the company to appeal to sports enthusiasts, and others who are interested in how data can play a part in overhauling the way health is perceived.
"We are at a unique moment in time in that humans are just now discovering what allows them to perform at the highest level," explained Will Ahmed, Founder & CEO. "Our mission at WHOOP remains focused on unlocking human performance. We welcome our new and returning investors who see the massive opportunity to bring our human performance technology to the world."
As part of the financing round, WHOOP has announced that it has bought four new team members on board. Nicholas Negroponte has joined the company's Board of Directors, and David Stern has joined the company as an advisor, who will support WHOOP's vision to empower professional athletes with data to improve health and enable longer careers.
Interestingly, previous Global Chief Marketing Officer at PUMA, Antonio Bertone has also joined the company, as has AG Gangadhar, former Head of Engineering at Uber and an investor through Thursday Ventures. Gangadhar will advise WHOOP on best practices for scaling the unprecedented size and granularity of WHOOP data.